Draymond Green's long summer of cock and balls-related controversy—he kneed Steven Adams in the dick, swiped at LeBron's dick, and acted like a dick—continues unabated. Earlier today, amidst pictures of Melo sleeping and general Team USA shenanigans, an artfully crafted dick pic showed up on Green's public Snapchat My Story, before swiftly being deleted.
The snap, simply a picture of an erect penis, looked more or less like this:
(If you need to see the dong in its full glory, Twitter user BALLGOD has you covered.)
Green initially tweeted that he had been hacked—the tried-and-true excuse of celebrities who screw up on social media—before admitting that he had meant to send out the dick as a private snap but hit the wrong button:
G/O Media may get a commission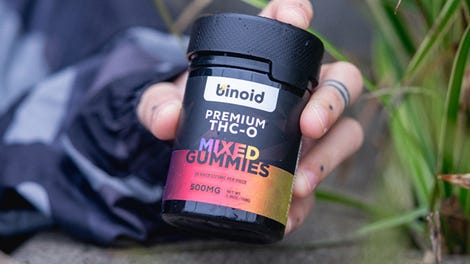 25% Off + Free Shipping
Binoid THC-O Gummies
Indeed we are, Draymond, indeed we are.