Stanford Cardinal (26-7) vs. Cornell Big Red (22-5)
When: Thursday, 5 p.m.
Where: Anaheim
STANFORD CARDINAL
1. The Happiest Place On Earth. While other programs struggle with illegal shenanigans and recruiting scandals, the Cardinal are definitely rated G. Twins Brook and Robin Lopez are obsessed with everything related to Walt Disney, including knowing the answers to trivia questions such as: Where did Walt Disney live out the last 11 years of his life? (in an apartment above the fire house in Disneyland). The twins also love drawing and writing comic books, having been introduced to them as children when their AAU coach would give them a comic book each time one of them blocked a shot. Robin Lopez is named for Christopher Robin, the young boy from the Winnie the Pooh books. They also have a brother named Christopher. And their favorite singer is Michael Jackson, so much so that they play his song Speed Demon before every game.
2. Their Coaching Staff Can Beat Up Your Coaching Staff. If an on-court melee erupts, bet on the Cardinal. They have a young coaching staff led by head coach Trent Johnson, but when you throw in athletic trainer Tomoo Yamada, its all over. Born in Tokyo, Japan, Yamada is a martial arts expert who specializes in Jui Jitsu, and has trained on the famed Shamrock Fighting Team.
3. Sloshball Fever: Catch It. One of Stanford's greatest traditions is Sloshball; a kickball game that features a keg at second base. A full beer must be consumed before the runner may leave second base, and a beer must be held in a cup at all times. Disputed calls are settled by beer chugging contests known as boatraces. Sadly, another tradition, the Big Game bonfire on Lake Lagunita, was discontinued due to the presence of endangered salamanders. — Rick Chandler
G/O Media may get a commission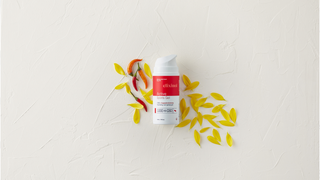 CORNELL BIG RED
1. Cornell is so fucking nerdy. The actual Mission Statement for Cornell Athletics is: "We offer a diverse program of physical and outdoor education, recreational services, and intercollegiate athletic competition, equitably administered with special attention to the needs of women and members of under-represented minority groups." Ignoring the sexist and racist overtones of a Mission Statement that infers that chicks and minorities (always underrepresented in the Ivies! Hopefully!) need their own sports like basketball, ping pong, foxy boxing and such, it should read: "Cornell Athletics are here to help grow muscles beyond enormous ass cheeks and thigh muscles people build while hiking up and down the damn hills every day in the snow, like the training scene from Rocky IV, if he was wearing Uggs and lived in Montauk during the summer. We also help minorities survive inhospitable living conditions like constant clouds and rain, during the few weeks it's not snowing." Need more evidence? The lead article on cornellbigred.com "hyping" the second game against Dartmouth reads: "Heading into the 2007-08 season, Cornell was the preseason favorite among most college basketball publications and the media that covers the Ivy League's eight institutions. This weekend the Big Red will attempt to make all of those prognosticators clairvoyant by claiming a share of the Ancient Eight title." Out nerd THAT hype, Duke.
2. Cornell is so fucking arty. To illustrate, the logos of the Big Red:
The attitude best expressed by the old school Cornell Bear = "The fuck you looking at, bitch?"

The attitude best expressed by the new school Cornell bear = "BEAR TRAP! BIG, LETTER C SHAPED BEAR TRAP! SHIT!"

The attitude best expressed by the new school Cornell bear and full university name = "The motherfucking Cornell billboard just fell on me! OW! WHAT THE SHIT?"

3. Conversely, Cornell will continue to be fucking slow on the uptake. Let's follow the logic. Cornell has, relative to the competition, essentially the same competitive assets to offer a new recruit. Cold. Pasty white chicks. Hypercompetitive nerd classmates. Low-end frat boys. Maybe Harvard can claim to be in Boston, and Columbia can claim to be in NYC, but nobody there goes out either due to the courseload. Anyway, of all the "Ancient (read: Elite) Eight," Cornell is the ONLY one with a State School. Three of them actually. Yes, it's true, there is an Ivy League university that includes three state schools, meaning ANYONE IN NEW YORK can go to AN IVY LEAGUE SCHOOL for the same cost and difficulty AS SUNY GENESEO. It would seem obvious that the coaches of the teams might want to, um, use that as an aid to get NEW YORK CITY BALLERS. Is there hope for this? Well, if you read the bio of Jeff "More than 6" Foote (one of only three 84+ inch tall players in the league), you would notice that he is from New York (the Deep North part, unfortunately) and that he goes to the Ag school. RELATIVE SUCCESS! But no! Despite living within a gunshot of Ithaca, he originally went to St. Bonaventure (I assume this is a college) and only because the Cornell coach chatted up his nurse mom while she was on the job did he get recruited. Someday this will have to be figured out, if Jim Boeheim can keep his players in Cadillacs without NCAA sanctions, surely someone can figure out how to recruit at Cornell and win the short, slow, eight-team league more often than once every goddamn 20 years. — Silky John-STON!
Join The Deadspin Pool.
Download The Deadspin Printable Bracket. (PDF)