Your live blogger for this game will be Jeff Laughlin of And Here Come The Pretzels. Simpsons reference.
So, I punched her in the damn ribs. She'll never talk to me like that ag— oh, HI. Do come in. The game is about to start and we've got all kinds of delicious chips for your perusal/enjoyment. They're on the counter— just past the fruit arrangement my ex-girlfriend probably poisoned. Women, right? Can't live with 'em, can't really enjoy the feminist perspectives of Emma Goldman without them. Welcome, friend(s) to the Forsaken House liveblog of the University of Pittsburgh's spirited contest with fellow university, East Tennessee State. Please, have a seat on the uncomfortable futon and watch out for wine corks. They will fly.
Since we have a short amount of time together, I say we make the most of it. Regale me with your favorite fireside stories of when your basketballing barnstormers won something important, or how you came to cheer for said establishment. I'll start: the principal of my middle school had a nephew nicknamed "Junebug" who attended East Tennessee State University, so I saw the posters all over the gym and in his office. I've not thought much about it until now.
As far as the contest goes, I'm not expecting too much from the Buccaneers. But as Seth Davis so blithely pointed out yesterday, "In our lifetime, a 16 will beat a 1." So, why not us... why not now?
JOIN US:
2:39 PM— Somewhere the teams are getting ready to tip. Dejaun Blair is dreaming of Miley Cyrus clones. And "Junebug" took the day off of work to watch his alma mater. Ah, the smell of desperation and nerves hang in the air like burning tobacco fields.
3:05— IT BEGINS. Pitt controls the all-important tip-off, and gets to the line within fifteen seconds of the game. LET'S GO BUCS.
3:08— Greg Hamlin scores. ETSU LEADS.
3:10 Two fouls on Isaiah Brown. This is, apparently, bad news. Pitt's up 6-5 with the ball.
3:14 It's 11-5 Pitt and I am not publishing for some reason. IT'S OVER THE DREAM IS OV
3:17Kevin Tiggs with a nice rip move and a bucket. You gotta get strong with 'em. I like it. 11-9 Pitt. IT'S CLOSE, BABY. Now 11-11 on a monster alley-oop from... TIGGS.
3:20I gotta tell you, man, I got rocketbird drunj last night, so I can barely process the fact that ETSU is up by two this late in the half. Coors light number two opened. They gotta start selling Michelob across the street from my house.
3:23 Lipitor is definitely for me. Coming into the first break, Jamie Dixon is pawing at his beautiful silk tie. Hair strand number one— near the middle of his forehead— is beginning to move a little with the trickles of sweat beading just above the hairline.17-15 PITT.
3:25 The unexpected driving to the basket of East Tennessee State, guys. That's what I am watching. Not so much because I think they will win, but because I think they are willing to expose Pitt in this game. The rest of the tourney should watch the way ETSU has brought the Pitt defense out of their positions and cleaned up on putbacks. 20-17 Pitt.
Well, a one-point game with 7 left in the first half? I'm a little excited it is still in doubt, actually. During this commercial, I gotta say, I'm gonna enjoy some Smoking Popes:

3:32 A good call by the officials and ETSU is livid in the wrong. Just set it up, boys. Just set it up.
Ladies and Gentlemen, the ETSU boys most definitely watched the Cal State Northridge-Memphis game yesterday. They are slashing, drawing fouls and running themselves at the boards HARD. It's a tie game, kids. It's a time game. Well, DeJuan Blair is gonna get his. 22-20 Pitt, just under 6 to go.
3:38You would think that Lundquist and Rafferty would go to the weight jokes about D-Blair when they are up 37. These guys are just bored for no reason. 22-20 Pitt.
3:40 Pitt's got 10 turnovers and some awful decision-making going on. Blair gets a tech for hanging on the rim— WE'RE BUILDING ROBOTS NOT BALLPLAYERS.
"Basketball is the stored honey of the human soul, gathered on wings of misery and travail."
— Theodore Dreiser
Less than 3:30 to go and ETSU has to feel like a Pitt run is coming. I mean settling for running one-handers and threes is fun, I guess, but pretty soon they have to try to muscle and penetrate. I hear Pitt dudes love muscles and penetration.
3:45 Hamlin drives to the rim and nearly gets an and one. I gotta say, this is piss-poor defense from Pitt. They are listless, the crowd is listless.Tiggs misses two free throws and gifts them the ball and lead. Less than two— WHAT JUST HAPPENED? Sam Young fouls an off-the-ball man in transition. Then they get two shots? Man, that was retarded on like ten levels, Sam Young.
ETSU WITH ANOTHER CHANCE AT THE LEAD WITH LESS THAN 2 TO GO. ZOMG.

3:53 Less than a minute to go, so let's take a second to humor the kids. KIDS, Pitt is going to be just fine.
OK, everyone get their corpse-handling gloves, we've got a team of corpses on the floor right now.
26-23 Pitt. ETSU forces a turnover; Pitt has 13 of those. Last possession goes to ETSU. AND IT WAS AWESOME. If that counts, Pitt is walking into a shitstorm in the locker room. The over-under on chairs thrown? I'd say five.
Shot does not count. DAS NOT COMPUTE. DAS NOT COM
"Pitt basketball is still in a middle stage, scarcely beast, in that it is no longer wholly guided by instinct; scarcely human, in that it is not yet wholly guided by reason"
— Theodore Dreiser
Halftime Show: Time for the report cards.
ETSU: They get a C. They can't hit free throws, they are forcing bad shots. That said, they have executed their game plan professionally. If they get some early shots to fall, they could be within 5 late in the game.
Pitt:
Tonight's halftime entertainment is absent, so I will provide this and this.
OK, kids. The second half of this barnburner is beginning.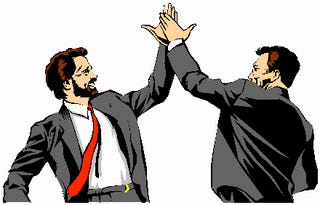 4:19 ETSU ties it up early on a nice play. I'm on like beer four and it still feels like Pitt is a small explosion away from killing these dudes. Fields gets a pair of free throws and ETSU scores soooooooo easily. TIED.
4:21 Pitt takes a two-point lead and starts getting pissy. They are looking like a team of ballers right now rather than a series of ghosts trying to learn to touch things in the material world. You know, like that movie. Ghost. 30-29, Pitt.
So, Pitt gets a three, takes their biggest lead in an hour and then calls timeout? Um, Jamie? Why do you hate the ebb and flow of basketball? As Emile Zola once said, "If you shut up ETSU basketball, and bury it underground, it will but grow." Just saying.
4:29 Is this foul trouble that's keeping Pitt from challenging cutters? HAMLIN SCARES ME. HOLY SHIT WHAT A BLOCK. They just don't seem to be playing defense at all once ETSU touches the lane. The crowd is coming alive, ETSU has made some plays and I am going to die alone. THIS IS AWESO
"The fate of basketball is of greater importance to me than the fear of appearing ridiculous; it is indissolubly connected with the fate of men." — Emile Zola
4:33 HIT A LAYUP ETSU. HIT A FREE THROW ETSU. GET A REBOUND PITT. Tie game again, 37-37 with 14 to go.
Having seen Fields run before, I disagree with the esteemed announcers. Fields is not nearly 100%. Not even close. I think he is detrimental to the running of the offense.
4:38 Pitt hates the basketball. They hate rebounding. They hate it. It's their downfall. Their Achilles' heel. The allergy to cat hair that ends their relationship. The new Starbucks that replaced that one Chinese place I liked near my work. 42-40, 12:00 left.
I gotta say, fuck a bracket. I'll take the upset here. Even if I really like Pitt. Which I do. ETSU, do it for Junebug. Do it for me because basketball is all I have in this cold, gray, hopeless world. Do it for that one chick that was married to the "Taken" dude. DO IT.
"You cannot choose your battlefield, Basketball does that for you; But you can plant a standard Where a standard never flew."
—Stephen Crane
4:45 Pitt is getting killed by a pretty good press. You don't beat a press by dribbling to the outside. You beat it in the fucking middle. You pass to the middle and the spacing happens much easier. It's so simple. I love how simple basketball is, and yet Pitt hates basketball today. 44-42 Pitt 10 and change to go.
Coors Light is decidedly NOT the world's most refreshing beer. Switching to whiskey.
4:48 Isiah Brown with a huge dunk on perfect penetration and the world is no longer revolving around it's axis.

A little Robert Frost for that ass from ole Raff. Thanks, man.
4:51 Pitt takes a five point lead. ETSU needs a bucket soon. Really very soon. Timeout on the floor. Time for a shot of Jameson. I think I might be drunker than Richard Buckner when I go see him tonight. That's a feat. DRUNJ
4:55 Huge three for Pitt, then they do that thing where they refuse to play interior defense. I said, this week, that their bigs could frustrate anyone in the country. Then, I flew without wings, ran without legs and began the systematic destruction of the economy without a bubble. SAM YOUNG DID SOMETHING. 56-50 Pitt, 6 to go.
"Basketball without dominion, providence, and final causes, is nothing else but fate and nature."
—Alexander Pope
5:01 So, ETSU is down by 7, time to fold. Except, they get an and-one underneath. I just don't understand Pitt's underneath HOLY FUCK THEY HIT A THREE ON ANOTHER OFFENSIVE REBOUND AND A TURNOVER AND OH LORD LET US BELIEVE 59-57, Pitt under 4 to go.
5:03 D-Blair continues to be the only human in a Pitt uni that cares to make basketball look like a sport with consistency. Not gonna lie to you, I hate him right now. Pitt's about to go up 5 again.
OK, 19 offensive boards? Pitt has no collective penis.
5:08 ETSU cuts the margin to a single possession, but Fields has his best play of the game by far to bring it to 5. Getting to 2 minutes left. Pitt wastes some time, an entire possession and makes a stuuuuuuupid foul.
Pitt hits a three and puts this thing in serious doubt for ETSU. I'll say it. Pitt is going to win this game, but they don't deserve it. They walked around and made stupid decisions and won because they had more talent. Fuck a bracket, fuck fandom, this was Pitt deciding they didn't have to try until there were 3 minutes left. I hate that shit. I officially hope Pitt loses to anyone that isn't UNC. Pitt 70-61, 43 seconds to go.
"Pittsburgh is a hole."
— Andrew Marvell
Hey, this was fun. I hope I wasn't too intrusive and entertained everyone. Much love to all of you for following along. Pitt wins it, but ETSU gets all the credit for one night, at least. May god have mercy on our s