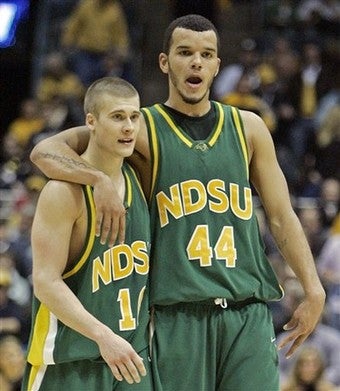 North Dakota State basketball player Ben Woodside had an incredible NCAA high 60 points in Friday's game. Amazing for sure, but only half of it was from action scoring.
"Woodside set the school record, but the loss in the first round of the Hy-Vee Classic dropped the Bison to 4-3. The old record was 53 points, set by Lance Berwald in 1984.

Woodside also set school records for free throws made and attempted by going 30-for-35 from the line. He added eight rebounds and eight assists."
He got to shoot from the line 35 times? Somebody get D Wade on the phone.