Remember when the season was young, when the Brewers had a spring in their step and a 12-person beer bong in their parking lot? Milwaukee fans, so thirsty for a championship, drank their fill; enjoying the tasty buzz of an 8 1/2-game lead in the NL Central on June 23. But with every 12-station drinking device there must surely come a hangover, and the Brewers are experiencing that now.
A 12-4 loss to the Mets on Thursday left Milwaukee a percentage point behind the Cubs for first place, the Brewers now even scuffling among themselves. Catcher Johnny Estrada and manager Ned Yost had to be pulled apart during an altercation in the seventh, the Brewers going on to lose their 10th game in 14 tries. The Mets' Damion Easley had an inside-the-park homer in the sixth to tie it, and a run-scoring double by reliever Jorge Sosa (laugh track) in the seventh put New York on top. Here's the skinny on the blowup, courtesy the Milwaukee Journal-Sentinel. David Wright had four hits for the Mets, including his 19th homer in the fifth. Yes, the Brewers are now experiencing a rectal exam of a different sort.
• Next Stop, San Diego. Barry Bonds, no homer, Giants beat Dodgers 4-2. Not only has Bonds not come close to the fences in three games, but now he's using his family to deflect media criticism, according to some. How much uglier can this get?
G/O Media may get a commission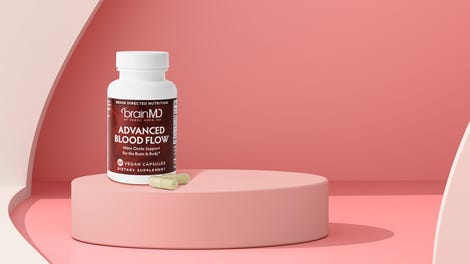 • Always Be Closing. So it turns out that Eric Gagne will be closing for the Red Sox ... on days that Jonathan Papelbon needs rest, anyway. Let's just say you should probably get a lead before the eighth if you plan on beating Boston. In his debut, Gagne struck out the first two batters he faced in the ninth, gave up a bloop ground-rule double, a run-scoring single, then a fly out to end the game. Doug Mirabelli was 3-for-3 with a homer for Boston. Tim Wakefield (13-9) won his third consecutive start and sixth out of seven.
• It's Great To Be A Phillie ... Ow! In his debut with the Philadelphias, Kyle Lohse was hit in the right forearm by a line drive (Jacque Jones), lasting just one inning. Jayson Werth had four RBI to lead the Phils to a 10-6 win over the Cubs.
• Beware The Bat Of Jason Jennings. Read it and weep, American League; for you shall never know the wonder of the pinch-hitting pitcher. Or ... will you? Jason Jennings' pinch-hit, two-out single in the 14th inning drove in the winning run in Houston's 12-11 win over Atlanta. Jennings had been 1-for-17 entering the game.