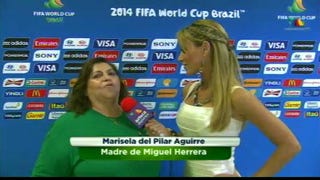 Today's huge Netherlands vs Mexico match is about to kick off. Here's where to find it on your TV or how to watch it via online stream.
Netherlands vs Mexico (noon ET)
ESPN, ESPN Deportes, Univision, ESPN3, Univision Stream, Nederland 1 (Netherlands), Azteca Deportes (Mexico)
As always, a VPN is your friend for accessing international streams.