Cinnaminson (N.J.) mayor Anthony Minniti lost his bid for re-election to the township committee Tuesday when a retired police sergeant defeated him in the Republican primary. When a Facebook user Crying Jordan'd Minniti's campaign flyer and posted the image to the Cinnaminson Friends & Neighbors page, well, the mayor got real mad:
"Obviously, I'm disgusted by this post, but sadly not surprised," Minniti said about what he described as the "inflammatory, outrageous rhetoric" of the Facebook page.

"It was only a matter of time before someone took this moblike behavior too far, and this is definitely too far," he said. "Hate has no place in Cinnaminson, and this needs to be treated with the seriousness it warrants."
The individual who posted the Crying Jordan to the town's (private) Facebook page is a third-grade teacher; Minniti's shit-fit has led to that person facing possible discipline:
Neuman found the altered photo being posted on Facebook unacceptable.
"Yes, I have been educated now about the Crying Jordan," she said. "I don't care if it's a meme; it's completely inappropriate, especially for a school teacher to post."

Beverly Superintendent Elizabeth Giacobbe said that she's been made aware of the issue and that the district is dealing with it.

"I did receive the post, and it is being given its due attention," Giacobbe said. "However, as it is a personnel matter, I cannot comment more than that."

Minniti said he doesn't know the resident who posted the meme other than what he has seen on her Facebook profile. But he found her actions unacceptable given her position as a teacher and a "sad commentary about some in our town."
"Yes, I have been educated now about the Crying Jordan."
G/O Media may get a commission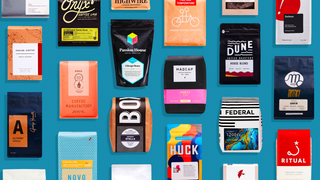 Get $25 free
Trade Coffee - National Coffee Day