By now, everyone has figured out that February is the longest month of the year. The Man had a nice little run of fooling us with his calendar games, but we don't fall for those cheap math tricks anymore; we're all well aware that the 28 days of February are each at least 50 hours long.
Beer and holidays are the only things that keep us remotely sane during this nine-week slog through blizzards and bullshit. And I guess skiing, if you're into that, or good weather, if you had the foresight to live somewhere unterrible. But for the rest of us, there are precious few incentives to keep our tempers under control and our heads out of the oven while we wait for spring to roll in sometime around the end of days and the beginning of May.
It's even worse than usual this winter in Boston, where it has snowed nonstop since Christmas, providing a convenient excuse for the vile creatures responsible for funding and operating the nation's fifth-largest public-transit system to just kinda up and declare NOPE. Lucky for me, this February featured not only the traditional holidays of the Patriots winning the Super Bowl, my wife's birthday, Valentine's Day, and whatever reason I took Monday off, but also the debut of my new favorite: the anniversary of the day we got our cat, the cuddly and redoubtable Cindy Lou Who.
February 18 is Louie Day here at Drunkspin headquarters, and today we're celebrating by reflecting on all the growth and change she's undergone since we brought her home from the cat halfway house. She was about 18 months old then, so she was already worldly and wise, but she hadn't yet figured out some of domestic life's subtler nuances. Good thing for cats, though, is that the learning curve is pretty short, if steep. Now that she knows broccoli isn't worth stealing and the bathroom rug's the comfiest spot in the house, she can basically relax her fluffy little head. With these important lessons mastered, she's content—and entitled—to just pretty much chill around most of the time.
Good thing she's not a craft brewer, then, huh? (February 18 also doubles as North American Silky Smooth Segue Day.)
G/O Media may get a commission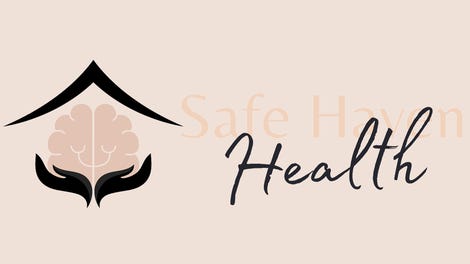 Addiction counseling
Safe Haven Health
One of the coolest things about the never-ending wave of brewery openings in nearly every state is that most drinkers can now track a new beer operation from its infancy. The Budweiser you drink today is going to taste just like the one you had 10 years ago, due to both institutional complacency and, to be fair, excellent quality control. The same can be said about Samuel Adams Boston Lager and Sierra Nevada Pale Ale. They are what they were.
But newer beers tend to change with time, often even from batch to batch, for reasons good (new hops!), reasonable (response to customer feedback), and bad (shit, was it my turn to clean the pipes?). Last month I went to the American Fresh Taproom, a new all-seasons beer tent serving Somerville Brewing Company's line of Slumbrew beer. I tried several Slumbrews when they first hit the market in 2011, and they didn't make much of an impression at the time, but I'll be damned if the trip to the tent wasn't one of my beer highlights of 2015. There's a chance my tastes have changed, but there's a greater chance the beer has simply improved; people get better at things, you know?
I don't know if Starr Hill Brewery of Crozet, Va., has improved since their 1999 debut in Charlottesville; I'd never heard of them until a sample came in the mail a few weeks ago. But when I tweeted praise for their beers, several Southeastern beer drinkers responded with something along the lines of, "Really? What did they send you?" When I replied that I'd tried their bourbon-barrel-aged Bandstand Barleywine, Little Red Roostarr Coffee Cream Stout, and Reviver Red IPA, the responses leaned toward, "Oh, those are new. I haven't had them yet."
I interpreted this as Drunkspin readers' polite way of saying, "Jesus, man, you'll write good things about any damn free beer, huh? Starr Hill is nothing special," followed by, "Oh wait, I haven't tried those; maybe Starr Hill is something special now." Again, not qualified to comment on the brewery's evolution, but I will note that the new beers tend to have much higher Beer Advocate scores than the older ones.
Starr Hill's Reviver Red IPA is a new spring seasonal, available from the beginning of February until the end of April, which is to say available forever and ever and then a couple days after that. A lot of beer folk are skeptical of the trend of attaching "IPA" to any beer with a distinguishable new-world hop profile. I can see both sides of the debate. Yes, it's a marketing stunt. Yes, Reviver is an amber ale with a healthy dose of the IPA-associated hops Mosaic, Citra, Amarillo, Simcoe, and Columbus. I think the name's a fair indication of what's in the bottle.
Reviver pours deep copper, and the aroma is dominated by citrus, with light tropical and pine notes along with a bit of caramel maltiness. The flavor brings things into sharper focus (this is why you should always remember to drink your beer after you're done smelling it), with flowers and herbs joining the grapefruit and orange atop a traditional amber ale base of bready malt with a touch of chocolate. The pine shows up on the dry, surprisingly bitter finish.
I haven't tasted Starr Hills' past, but I'm pretty impressed by its present. Grab some Reviver if it's available in your area. If it's not, then consider granting a retrial to a local brewer you've written off.
---
This is Drunkspin Daily, the Concourse's adequate source for booze news, reviews, and bullshit. We'll be highlighting a beer a day in this space; please leave suggestions below.
Will Gordon loves life and tolerates dissent. He lives in Cambridge, Mass., and some of his closest friends have met Certified Cicerones. Find him on Twitter @WillGordonAgain. Image by Jim Cooke.
The Concourse is Deadspin's home for culture/food/whatever coverage. Follow us on Twitter.