New York Times public editor Liz Spayd wrote an exceptionally stupid column this weekend criticizing the newspaper's sports section.
The Times sports department is notable in that it mostly devotes its resources to investigations and distinctive reporting about a wide array of sports and the athletes who play them, rather than publishing straight gamers off every boring Knicks and Nets game.
These coverage decisions raised the hackles of a few readers, and so Spayd—who appears to know nothing about the sports-media industry or what makes her paper's coverage unique—continued the trend of giving voice to the paper's stupidest and most disingenuous readers.
In March, Spayd wrote a column about Times culture writer (and former CBS election reporter) Sopan Deb, who made a stupid, throwaway joke about a shitty Snoop Dogg tweet and "Breitbark News." Alt-right dipshits pounced on the tweet, and noted Pizzagate conspiracy theorist Mike Cernovich led a campaign to flood Spayd's inbox about the tweet.
Spayd's response? Validate the harassment campaign by using it to criticize Deb on the paper's own website. It demonstrated that she was not only out of touch, but also apparently unable to do her own reporting to understand the context of the joke and the Gamergate-like tactics deployed by desperate conspiracy theorists online.
G/O Media may get a commission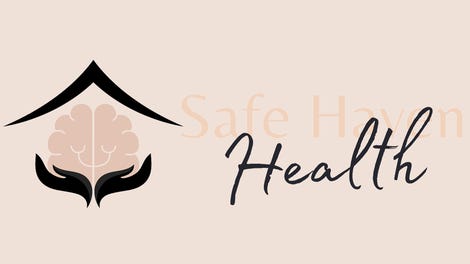 Addiction counseling
Safe Haven Health
Incredibly, Spayd repeated the pattern by elevating the voices of a bunch of fans who apparently can't find AP copy or a box score on their own, and expect the Times to burrow away their writers in press boxes covering uninspiring local teams.
Here's the evidence Spayd uses to call out sports editor Jason Stallman for using his reporters to hammer the NFL on its concussion crisis or write about how his mentor's murder inspired a young Kevin Durant to begin to wear #35 or the politics of the NFL's stadiums and relocations or Chris Paul's hands and the effect his propensity for stealing has had on them:
Here's Charles Paikert of South Orange, N.J.: "Why are there big stories on Nordic surfing, German ice water swimming and Brazilian badminton and hardly any beat coverage of the Knicks, Nets, Rangers, Devils or Islanders?" he asks. "Why does a soccer column from Europe get more play than a column on sports in America?"
Spayd apparently underestimates the Times' readership: It's pretty easy to scroll past or look past a story if you don't want to read it. Why sports fans remain perpetually offended by stories that are not of personal interest to them remains a mystery, but if Spayd took one look at the sports section today or any other day she'd see sports-first coverage by some of the more skilled sports writers in the country; Tyler Kepner on baseball and Scott Cacciola on the NBA are notable mentions.
The column aggravated the Times' sports writers to the point of a public airing of grievances; someone with the keys to the NYT Sports Twitter account went so far as to quote-tweet Deadspin's editor-in-chief's f-bombing criticism of the column and tag the public editor in it to boot, before later deleting it.
The public editor asked sports editor Stallman about the section's goals:
"We're aimed at fans that don't live in the X's and O's of locker rooms," said Stallman. "We don't want to turn our backs on those straight-up sports stories, but we're always looking for what people wouldn't get elsewhere, for what's not being done."
"What people wouldn't get elsewhere" is key. The advent of the internet and apps and Twitter and all of that have fundamentally changed sportswriting. No longer do fans need to rely on a newspaper to read a box score or learn who was an NBA game's top scorer. The NBA will send that information directly to the screen of your phone, as will every other major sports league that Spayd says is under-covered in the Times.
Traditional beat writing is on its way out, and the Times recognized that early and got ahead of the curve. It shares a mentality with its competitor, the Wall Street Journal, whose writers focus on the wacky, personal, and trending areas of sport. ESPN appears to be moving away from traditional beat writing and into features, profiles, and trend pieces as well, according to a very scornful Q&A with former Mets beat writer Adam Rubin.
It should be noted that the Times does pull copy from the Associated Press for notable games and events its staff can't cover, and that the Times' website hosts native box scores for the four major men's leagues, the WNBA, NCAA basketball tennis, golf, soccer, and motor sports. The information is there if the Times' readership wants it.
All of this is essential context to understand why the Times' sports section functions as it does, and why that model is so successful for the newspaper. It's clear that Spayd doesn't understand the state of the sports-media industry as it exists today, which makes it all the more questionable and stupid that she wrote about it at all.
But in her column, Spayd essentially ignores the evidence that the sports section is thriving, burying information about the Times' sports readership far below the quotes from the cranky local sports fans.
She writes:
Some readers may say they do not like the shift away from hard-core sports coverage, but plenty of others are clearly reading. Times audience data last year shows that Sports consistently punched above its weight, drawing more traffic than many sections with larger staffs.

But here's where the problem comes into focus. The section's readership sprawls the globe. Roughly 15 percent is outside the United States, a number meant to grow. Of the domestic audience, only 20 percent is in the tristate area.
If 80 percent of the Times' readership is outside the tristate area—and most of the local teams other than maybe the Mets are not major national storylines right now—then why does this column exist at all?
Why give a voice to the incurious and un-resourceful if the data shows the section is doing just fine? Because Spayd is pretty awful at her job, and consistently manages to convey a totally warped perception of the Times' (many) weaknesses to its readers.
Further, she seems to know nothing about the paper's larger strategy, such as its goal to double digital revenue by 2020. It hopes to accomplish this by converting occasional readers into subscribers, with the most fertile source of new subscribers being people who live outside of the United States, hence its huge global expansion. What is more likely to convert a reader in Beijing or Johannesburg into a subscriber: Offbeat stories and features on one of the NBA's best players, or a Knicks gamer from the road in Charlotte after a loss in a season full of them?
This is not to say that the Times' sports section is flawless: If Spayd knew what to look for, she might see that the Times is often a beat behind its competitors when it comes to daily coverage, or that most of its top talents are not among the industry's go-to names. Their insistence on humanizing even the 65th man on the training camp roster means they sometimes miss the important story in front of their face.
But these things are perceptible only to the readers who consume more sports media than is advisable; you'd have to see what other outlets are offering to poke at the work created at the Times. Spayd showed herself to be unversed in the peculiarities of sports media, and wound up making an ass of herself in the process.
They say you should write what you know, and less than a year into her gig, Spayd has shown us over and over that she is inclined to write what she doesn't know. The Times—and its readers—deserve better than what its public editor has to offer.