After NFL officials saw Michael Thomas celebrate a touchdown with a flip phone just like Joe Horn did in 2003, the league decided to fine Thomas like they did Horn in 2003. The current Saints receiver got hit with a $30,000 fine for using the phone as a prop and having a mobile device on the bench in Sunday's game against the Rams, the same amount the league fined Horn for when he did the same.
This is the latest parallel between Thomas and Horn that has come up since the former celebrated the game-sealing touchdown during New Orleans' 45-35 win over Los Angeles. This is what Thomas had to say about his celebration after the game:
"You've got to have fun," Thomas said of the celebration after the game. "All these guys are having fun and catching touchdowns and celebrating with each other and getting the crowd involved. I felt had an opportunity to make it happen, put the game away and make the call."
Horn had similar comments about his celebration in 2003, saying it was done to get the crowd more involved.
"No, no. I knew exactly what I was doing. . . . The fans pay our salaries, not the league office that fines us $10,000 because we do stuff like this. Ask the fans, I guarantee you 85 to 90 percent will say they loved it. It's not hurting anybody. I was just trying to bring excitement to the nation watching Sunday night football. I'm sure they enjoyed it at my expense, but it was worth it."
G/O Media may get a commission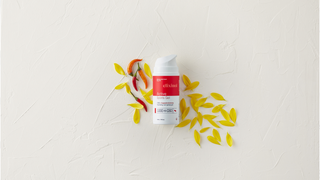 While it's certainly bothersome that the same celebration still needs to be defended 15 years later, Thomas at least didn't have to deal with pearl-clutching comments from his coach after the fact. Sean Payton only said, "You certainly don't want 15-yard penalties and he understands that. So we'll leave it at that" which came after praising his receiver's abilities. Horn's coach Jim Haslett was a bit more irritated.
Per the Washington Post:
On Sunday, Horn's coach, Jim Haslett, got in his player's face after the incident. On Monday Haslett called the incident "selfish. . . . The thing that bothers me is he put himself before the football team. . . . He should not do that. When we are kicking off the 15-yard line, that's when I get mad. I don't think it's fair to put yourself before the team."

Thomas also didn't have to worry about his teammate getting fined like Horn's teammate, Michael Lewis, who was slapped with a $5,000 bill for being an "accomplice" to such a despicable act on the field or something.
Also working in Thomas's favor: inflation. If the NFL had stayed consistent, his 2018 fine would have been $41,158.63.