Anyone wondering whether an NFL locker room would accept a gay teammate? Check out this interview with Russell "Hollywood" Simpson, the man who says he's Kerry Rhodes's former lover (emphasis ours):
I was like his wife. I ran the household and took care of all his personal needs. If anyone needed anything from Kerry they came to me! That's what Kerry loved about me. i didn't take no sh*t from nobody. Kerry is kinda a dumb athlete, like a dumb jock. So, I took care of things that he didn't understand. And yes, his teammates did know about me. It was kinda unspoken but I was at all his training camps and events. The other wives knew and loved me too. I was always there. It was no secret!


[...]

Well, I don't know. All of his teammates in Arizona (Cardinals) know about me. But you would see guys with a lot of male assistants who always surrounded themselves with men but it wasn't openly discussed. So I don't know if they were gay but you know…

Oh, right, and this came from the interview, too:
Q: How was your sex life with Kerry? Was he top or power bottom?

A: *laughs* It was great! It was very passionate because we were so in love. Of course he was the top! I'm not doing all that damn work! But, we were extremely close. It was very good and he put it on me!
Assuming Simpson's telling the truth, he's passed along something far more important than his spirited characterization of Rhodes's sex life: Rhodes's teammates knew that he was gay, and largely didn't mind. The Cardinals' wives knew too, and didn't mind, either. The relationship between Rhodes and Simpson was nothing stifled—it was happy, serious, and fulfilling. Whatever locker-room tensions might have arisen from the relationship didn't keep the Cardinals from having one of the league's best defenses. And the supposedly hasty, supposedly unfortunate outing of Rhodes wasn't necessarily an outing at all; the people around Rhodes knew he was gay.
G/O Media may get a commission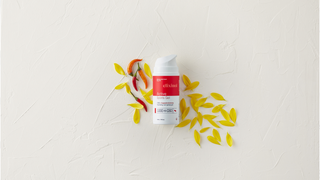 Are we really supposed to believe, then, that an openly gay player would forever divide a locker room? Recall what CBS's Mike Freeman wrote a few weeks back when he reported that a gay NFL player might soon be outing himself: "This player's true concern, I'm told, is not the reaction inside an NFL locker room but outside of it. The player fears he will suffer serious harm from homophobic fans, and that is the only thing preventing him from coming out."
Rhodes, who was released by the Cardinals last month, is still looking for a job. His sexuality shouldn't scare front offices away, and not just because of what Simpson said: Pro Football Focus graded his play fourth among all safeties in 2012.
[Bossip]