He promised a Lambeau Leap, and he delivered. But this wasn't the biggest upset of the early games.
•Jets 16, Patriots 9. Play of the game: right before the 2-minute warning, Mark Sanchez was under pressure and thought about floating it up there, but instead turtled for the sack. Last year, that's an INT. This year, the Jets have a QB who's at the very least competent, and a killer defense. Ladies and gentlemen, your first place New York Jets.
•Bengals 31, Packers 24. Chad Ochocinco lived up to his promise, while Ced Benson is finally living up to his, 5 years late. Benson rushed for 141 yards, and Carson Palmer (barely) threw more TDs than INTs.
•Saints 48, Eagles 22. No Donovan McNabb? No problem for the Eagles and Kevin Kolb, who more than held his own. But it doesn't matter who your QB is when the other team has Drew Brees. Brees threw for 3 TDs and 311 yards and, as they do every year, the Saints look unstoppable early.
•Texans 34, Titans 31. Despite Chris Johnson's 197-yard day, he can't play defense. Matt Schaub tossed for 357 and four TDs, as the Titans fall to 0-2.
G/O Media may get a commission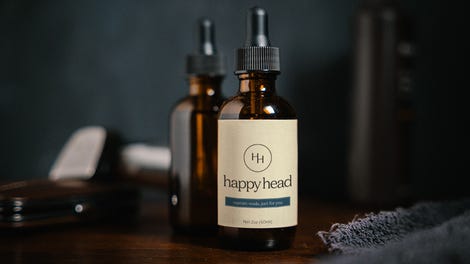 •Vikings 23, Lions 13. Detroit actually had a 10-0 lead until late in the first half...then managed to give up 23 unanswered points. Matthew Stafford threw two picks, while AP "only" had 92 yards and a score.
•Falcons 28, Panthers 20. Matty Ice looks like the real deal, throwing for three TDs against a half-decent defense. And Jake Delhomme looked half-decent, going 25/41 for 308 yards in the loss.
•Cardinals 31, Jaguars 17. Those shrewd Jacksonville fans; making sure the game was blacked out so they wouldn't have to watch their team get blown out. How bad was it? The Cardinals were able to rush for 118 yards. No, wait, this one's better. How bad was it? Matt Leinart got to see some snaps.
•Redskins 9, Rams 7. Steven Jackson looked good, but this one was just fucking brutal. Get used to it, Skins fans. But all wins count the same, no matter how ugly. Though maybe they shouldn't.
•Raiders 13, Chiefs 10. Okay, I take it back, this game was even worse. The Raiders' game-winning drive consisted of nine plays, four incomplete passes, and five penalties.