Believe it or not, folks, the NFL season is much closer than you can possibly imagine. So close, in fact, that, if we're going to fit in every NFL team preview by the start of the season, we have to go this early. So there you have it.
Last year, we asked some of our favorite writers to opine why Their Favorite Team Was Better Than Yours. Ultimately, we found this constrictive, and it also might have killed James Frey. So this time, we've just asked them to just run free, talk about their team, their experience as a fan, their hopes, their dreams, their desires for oral sex. All our teams are now assigned; if you sent us an email and we didn't get back to you, we're sorry, and we accept your scorn. But today: The Indianapolis Colts.
Your author is Will Carroll, a a senior writer at Baseball Prospectus, contributed to Pro Football Prospectus 2007 and writes about football at Sports Illustrated and Rotowire. Considered the pre-eminent writer on the topic of sports injuries, he's also the only writer that correctly predicted that their team would win the Super Bowl in our previews last season. His words are after the jump.
G/O Media may get a commission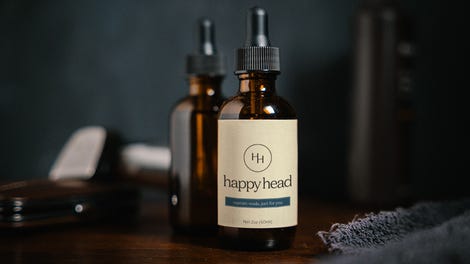 ———————————-
Repeat, repeat, repeat. Is that the only word that's going to be used when we talk about the Colts in 2008? Yes, quite possibly.
Last season was about getting the monkey off the team's back. The monkey wore red and blue and might look a little like Bridget Moynihan, but that's another story. The 2007 season for the Colts is about hunger. Can a team in the age of parity approach dynasty or, more important, remind people that the Patriots weren't the best team of the era? Is one ring enough for Peyton Manning, or is it enough to keep him from the inevitable Dan Marino comparisons that will come up when Manning heads to Canton? At least then, he'll be the only Manning around.
Boiling down all those questions to one leads us to this: Can they repeat? The answer is a clear yes. It's not going to be easy, but the team isn't any worse. Manning is still the best QB in the league, he still has the same weapons — maybe better. Joseph Addai — who came very close to fulfilling my prediction of being Super Bowl MVP — will carry the load alone. The kid is good, certainly worthy of the lineage of Colts carriers that goes Eric Dickerson, Marshall Faulk, Edgerrin James and now Addai. Add in a surprising pick of Anthony Gonzalez, and you've given Manning his favorite thing in the world — a slow white guy who knows how to run routes. Ok, Gonzalez is Latin, but give him some time under the RCA Dome and he'll look white enough. It's Indiana for cripes sake.
Oh, you want to talk about the defense? Look, Bob Sanders isn't the difference. The Colts defense stunk all year, but it was better than it looked. There's no depth, there's some questions at the corners, but Indianapolis is built on bending, not breaking, assuming you define bending as giving up 30 points. There's some guys you might not know about like Freddy Keiaho and Matt Giordano, plus no one knows the ubiquitous Tampa-2 like Tony Dungy. But that doesn't even matter. Essentially, Peyton Manning is the defense. Give up 30? He'll usually find a way to put up 31. Give up 20? Heck, that might as well be a shutout with the quick strike Indy offense.
So how does this season end up? Same way it did last year, despite a record that won't look as good, thanks to a brutal schedule. The Colts standing tall on the field in Arizona, a little drier than they were last year. Manning gets his MVP trophy to go with the everything else in the NFL he has on his shelf. Tony Dungy waves and walks off into the sunset, retiring on top as many thought he'd do last year. Then we can start talking about the new stadium and a new word for the NFL - threepeat.