Lots of choice words spill out of Nick Kyrgios's mouth—many of them amusing, wounded, self-righteous—but you don't need to hear a single one to understand how he feels about the game at a particular moment in time. You can see that spelled out on the court, in the way he chooses to swing his racket at the ball. On the back end of his second-round loss at the Australian Open to world No. 89 Andreas Seppi, these swings seemed to say, "I'm just trying to keep tennis interesting for myself, or at least make it slightly less miserable, because it pays the bills."
So in the middle of a heated rally, the 14-seed might stir in a lazily struck dropshot, not because it'll help him win the point, but because it's just a little different, and maybe he's tired of setting up and ripping that two-hander. Or, even when down 6-5 in the deciding fifth set, he'll opt for a needless tweener, sticking his racket between his legs to plop the ball in the middle of the court. Of course, true to his reputation—a guy talented enough to survive his own idiocy—Kyrgios stayed in the point, and then hung around long enough to slap a nasty unreturnable backhand down the line:
That backhand isn't even his prime weapon from the baseline—that'd be his flurry of a forehand, fueled by raw arm speed. But more often than not, even with time enough to prepare, he hits that shot lackadaisically off his back foot, letting his left leg dangle in the air as a cheeky token of his apathy. That ball will inevitably fall shorter in the court, sit up a little higher. When he deigns to set up his feet and drive that shot, it's the best forehand in tennis, hot with pace and spin. But that doesn't happen as frequently as it ought to—just watch the rallies—and it's not clear that he wants to change that.
None of this is to detract from the performance of Seppi, the 32-year-old Italian who rallied back from two sets down, staying sharp from the baseline and surviving the Australian's serve to win this one 1-6, 6-7(1), 6-4, 6-2, 10-8. His first little moment of salvation arrived in the third set, when he struck a bold return winner to break Kyrgios and avert a straight-set loss. Somehow he would repeat that exact feat—return winner—in the fifth set to find another break, that one fatal for Kyrgios.
Australia will have to wait another year for its prodigally gifted, moody son to make a deep run at its home Grand Slam. When asked after the game whether his knee injury was still nagging him, Kyrgios had this to say, referring to John McEnroe, who hasn't always had kind words from the commentator's box:
G/O Media may get a commission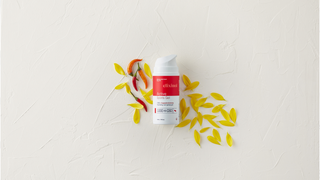 And then there's this:
The enormity of his talent tempts me want to tolerate all the brazen moping, temper tantrums, and smashed rackets—including the one that earned him a code violation in this match, and could have bounced up to bruise an unsuspecting ballkid—
—but you have to wonder if all his fans will just be stuck here waiting indefinitely for a Slam, rifling through our pockets for new excuses, buying him more time. The home crowd, for their part, booed him right out of the stadium.