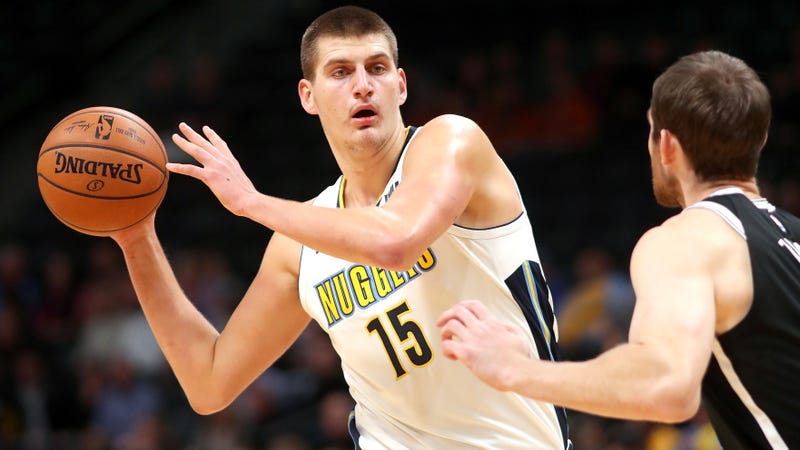 Nikola Jokić took over the Brooklyn Nets tonight, unleashing a career-high 41 points on 16-25 shooting to go with 12 rebounds and five assists. Though he fouled out with three minutes to play, and only played 31 minutes total, the 22-year-old outscored the entire Nets starting line-up combined:
The big man's highlights are a variety pack of basketball skills. Here is a good high-arcing three (one of four on the night):

Here is Jokić going coast to coast (he had two steals and two blocks):
Here is his last bucket of the night, where he just gobbles up Tyler Zeller in the post and lands a somehow-smooth one-footed shot:
Jokić has been obscured a bit by the shadow of fellow young and tall European Kristaps Porziņģis, who can do these same things but plays in a bigger city. (The Knicks also won and Porziņģis topped Jokić by ten points when the two met last week.) But—even with the caveat that his performance came against the Nets—this kid almost single-handedly just beat an entire NBA team, and his prime potentially remains a few years off. Jokić can already do it all, and yet he can still be so much more.