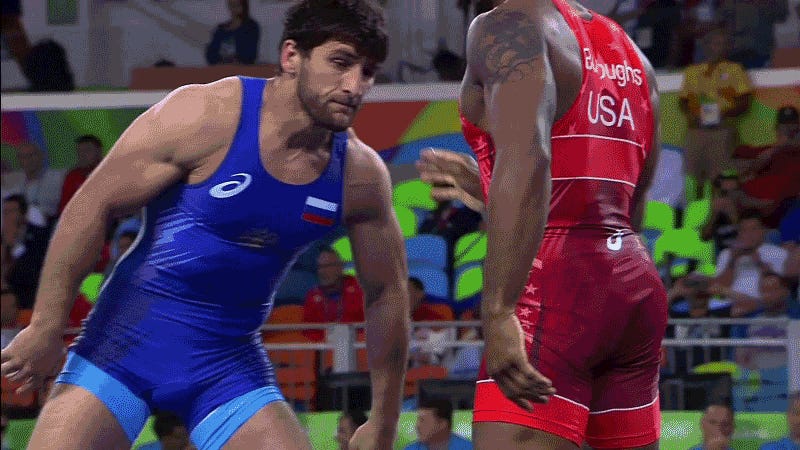 Jordan Burroughs, one of the most dominant freestyle wrestlers in American history and the No. 1 ranked wrestler in the world, will not be winning another gold medal at this year's Olympic games.
Burroughs lost his quarterfinal match against Russia's Aniuar Geduev, the No. 2 ranked wrestler in the world. Geduev defeated Burroughs by a score of 3-2, and as you can see in the GIF above, the match was a testy one. The deciding moment came in the second session, when Geduev lifted Burroughs into the air and was awarded points for a takedown.
With today's loss, Burroughs's record in senior competition is 130-3.
Correction: This post originally stated that Burroughs was out of medal contention after his loss. He'll get to compete in the repechage bracket, and could still win a bronze.