Listen, love is love, clap the gat at y'all haters
The CEO of your label is a basketball player
That mean your shit is never coming out
Sean Price, I'm forever dumbing out, pyrex
—Sean Price, "Pyrex"
Record labels owned by athletes. It's a topic of recent interest, given the assortment of sordid characters DeSean Jackson ran with in association with his own imprint, Jaccpot Records. But anyone paying attention to the sports world for the last, say, 30 years or so could've told you just how unremarkable it is for a music-loving ballplayer to put his money where his ears are.
Labels are so attractive because they present the illusion of being both hobbies and investments. With all that free time during the day, it's no wonder many athletes fancy themselves experts on the music constantly streaming through their headphones. And with all those wannabe-rapper friends already on the payroll, why not try to make some money?
But as Sean P intimates above, the results are often less than successful. Vanity labels of this sort often serve merely to press up a few copies of the athlete's own album, which, despite spending top dollar on beats and features, never quite rates above subpar-to-mediocre. And the homeboy you think sounds so dope freestyling in your shared living room late at night? Nobody else hears what you hear in him.
The specifics, though, are even more interesting. So let's take an aural journey through the various musical concerns of professional athletes. Note: This list is long, but by no means exhaustive. Let us know what we missed in the comments.
G/O Media may get a commission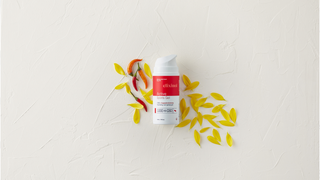 Football Players
DeSean Jackson: Jaccpot Records
Ah, the man of the hour. Jaccpot's website—which is ugly as sin, but surprisingly functional as far as these things go—gives us a quick roster rundown. First, of course, we have D Jac himself; see his "Diamonds on My Neck" above, featuring Snoop Dogg and Yung Chris. Jackson may not have the most effortless flow, but he/his ghostwriter can turn a phrase: "I got them diamonds on my neck and this is straight for my d-boys / I ride around with that Eagle, but it's 10 though, no fever." The real tragedy here is Snoop. He's barely even trying. Established rappers and producers scamming these guys with weak verses or beats for an easy payday will be a theme.
The website lists seven other artists, including such great names as Thirsty P, Boi Josh, and Rudy. Then there's Yung Chris, who I'm pretty sure is this Young Chris, formerly of Roc-A-Fella group the Young Gunz (and whose Wikipedia entry warns us not to confuse him with Yung Chris, but whatever). So Jaccpot has at least one formerly legitimate rapper, has produced an expensive-looking video, and put out a mixtape for another signee, Retro. Pretty active, and not just in service of its star athlete. Good work!
Bryant McKinnie: BMajor Music Group
Bryant McKinnie, the long-time Vikings offensive tackle who last year played for the Dolphins, seems to know his music. As this Vibe interview shows, he was executive producer for a major-label album by Pleasure P, which picked up three Grammy nominations. He also name-drops a handful of artists he has managed and doesn't come off as an easy mark for the typical traps of the vanity label.
But then there's this. Dropping $100,000 on chains for your team is not the wisest choice when your biggest star, Guyana, is a blatant Nicki Minaj knockoff. Still, McKinnie actually looks to find and break upcoming artists, actually puts out projects (Guyana has a couple mixtapes courtesy of BMajor), and isn't consigned to only putting on no-talent friends and family. Contact him if you think you could be his next great artist.
Tamba Hali: Relumae Records
Yep, I have no idea what "Relumae" means, either. But it is a record label, and Kansas City Chiefs linebacker Tamba Hali does rap. Not terribly, but pretty Drake/J. Cole-derivatively.
He isn't the star of the label, however. Its website reserves that status for Philly underground legend and former (alleged) Lil Wayne ghostwriter-turned-enemy Gillie da Kid, who will live forever because of the Gillie face.
There is also Starrz (or Starzz, or StarrZ; it's not very consistent). Both Relumae rappers have had mixtapes produced by the label, as well as a number of music videos. (Hey, somebody on the team watched a couple After Effects tutorials!) They may only be free projects, but at least Hali is putting something out.
Let's give Relumae the last word, from their About Us page:
It's safe to say Relumae Records isn't a fly-by-night, flash-in-the-pan kind of label. Just as its owner has dedicated years to his athletic craft on the field, he's placing that same energy off the field, noting "there is still life after football, but what you make of it is up to you. I'm talented in other things. I play the game with passion, but my true passion is music."
Vince Young: Next Level Records
Yet another money-sink for Vince Young. It looks like his reign as a record exec was even shorter than his time as a viable NFL starter. This Titans bio mentions his label—alongside his meat company, Vince Young Foods, which tells you all you need to know—and links to a now-defunct website. In an interview on YouTube, Young says he signed fellow Houston native Propain, whose video you see above. Propain is actually pretty good and makes moves on the Houston scene. Too bad things didn't work out here.
Trevor Pryce: Outlook Music Company
Yoooooo! Shout out to defensive end Trevor Pryce for being a grade-A stereotype-buster. The 14-year NFL vet and co-host of Fox Sports's late Crowd Goes Wild has easily the most eclectic label lineup. Outlook Music Company is full of indie rock, electro-pop, and metal acts.
It looks like it was only active for three years, but it put out a strong 17 projects, including 15 LPs and EPs. All that white people music on the label of a 6'5", 300-pound black guy! Brings a tear to my eye.
Chris Johnson: Flashy Lifestyle Entertainment
CJ2K has too much gold in his mouth to not have ever wanted to be a rapper, or a rap mogul. Flashy Lifestyle Entertainment featured four artists as of this 2011 statement: Pressure Dommer, Lil EZ, Ballie, and Stakkhouse. The names don't sound too promising, and neither does the music. That's a Ballie freestyle above, where he spits some whatever bars in between a couple of his genuinely infectious "Ballie!" adlibs.
Outside of his rapping, Ballie Ball is actually that dude. His Facebook page features a bunch of hilarious pictures with a shirtless Ballie proudly showing off his gut and man boobs in various locales; to top off his spot-on Rick Ross steez-jack, he's usually pictured rocking sunglasses. He also has comical Twitter exchanges with his benefactor. It's the details that count.
The label doesn't seem to have done much. A YouTube search turns up a few videos Flashy has produced, but that's about it. Johnson did record a song of his own, "Act on Deck," which was my first introduction to the word "act" used like that. His music-mogul career may not have lasted very long, but at least he still gets to hang out with stars. Hopefully for his sake he didn't have to pape them out for an upcoming Lil EZ, Future, and Lil Boosie collabo.
Quintin Demps: Purpose By Faith
Giants fans, meet your new reserve safety/kick returner, Quintin Demps, who moonlights as a Christian rapper. Purpose by Faith is his budding label for the best stuff in the genre. So far that only involves "Q," but he did announce a talent search a couple months ago that was supposed to culminate in an all-expenses-paid weekend trip to Houston to record a demo song, but the deadline of February 20th has come and gone with no announcement.
Pretty uninteresting stuff, right? Well, there is this video of Demps speaking at a Hip-Hop Hope Thursdays event, wherein he recounts the story of how he came back to Jesus after drifting in his teen years. When he got to college at UTEP, he was disappointed to find out the team was sponsored by Adidas; Demps says he didn't think Adidas was as cool as Nike, so he prayed to the Lord: "God, if you're real, somehow, someway, let this team be sponsored by Nike." Sure enough, the Good Lord answered Demps's request, and a couple weeks later the head coach was fired and replaced by a Nike man. Mysterious ways, man. Mysterious ways.
Basketball Players
Carmelo Anthony: Krossover Entertainment
There isn't too much information regarding 'Melo my man's venture. In that old MTV interview above, he briefly touches on his label, specifically the status of battle-circuit vet and new Krossover rapper Cassidy.
It's possible the Cassidy signing was just a front to legitimize the label, whose original and longest-tenured artist was Lala's brother, Diego Ca$h. Or maybe it was Carmelo finally getting an artist he was actually interested in. Either way, the label's apparent death is no great loss to anyone, including Diego, who I'm sure is well taken care of regardless.
Kevin Durant and James Harden: ?
Old friends and former teammates Kevin Durant and James Harden were supposedly in talks to start up a label, but I couldn't find much about it. Regardless, Durant does seem to have some sort of connection with Privaledge, the rapper in the video up there. I didn't know Waka Flocka was such a good actor, fake-hyping Priv when in reality Waka knows he just juxed Durant and Harden for a five-figure feature.
My guess is that Durant wised up and realized that you don't have to blow extra money on a label when you already subsidize your friends' lifestyle. Per Privaledge's website, it looks like he is still friends with all those OKC guys, though, and can still coax a verse out of Trey-Five, who actually easily outshines the blandly verbose stylings of the main attraction.
Ron Artest: Tru Warier, Artest Media Group
Artest has had a few labels over the years. The most famous of them was Tru Warier, the one he was so excited to focus on during his post-melee suspension. It actually wasn't his own album he planned to put out, though—it was Chapter III from the R&B group Allure, they of 1997's hit cover of "All Cried Out." Artest's uniquely spelled label wouldn't help revitalize their careers, however, and the group hasn't put anything out since.
As an artist, the athlete currently known as Metta World Peace did drop a solo album called My World in 2006. As an executive, he started Artest Media Group in 2010, which Wikipedia says was the home of five artists, and only one is a family member.
Stephen Jackson: Secret Society Entertainment
Jackson must not have found a rapper as good as him, since Secret Society Entertainment seems almost entirely focused on the hooper himself. SSE's website (what's with these pages and auto-loading music?) only plays Stak5 songs, and the "artists" page is empty. An AllHipHop.com interview refers to Yung Messiah, Pepper Spray, and Flamez as artists, but there's no question who's the star here.
Which is justified: Jackson actually has an entertaining mic presence. His first project was the mixtape What's a Lockout?, featuring raps from Scarface and Z-Ro, and production from Big K.R.I.T. and Cardo. Somehow I don't think he was one of the athletes forced to pay top dollar for those big-name contributors.
Magic Johnson: Magic Johnson Music
Of course Mr. Side Hustles himself had a foot in the label game: Magic Johnson Music was a short-lived though reasonably successful MCA imprint. From its first projects in 2000 to its last in 2006, MJM only put out two full-lengths: an Avant album and the Brown Sugar soundtrack. It was maybe the most official of all athlete-run labels, only dealing with established artists and aligning with a major label. You'd expect no less with Magic involved.
Troy Hudson: Natty Boyz Entertainment, Hudson Records
Ten-year NBA vet Troy Hudson's music career is the perfect example of how athletes go broke. He's a life-long music lover: As he once explained in an NBA.com interview during the '03-'04 season, "Whenever I'm not on a basketball court, I'm doing music." By that point, he'd recorded more than 800 songs by his own count; he also mentioned his own record label, Natty Boyz Entertainment, where he managed three other artists.
A few years later, T-Hud got to present the world his musical vision via his proper debut album, Undrafted. Though still independent—the project was a joint venture with Imperial Records—he made sure to pad the record with big names, scoring features from Three 6 Mafia, UGK, Ray J, and TQ. That's a costly lineup for an album that sold 78 copies its first week.
Undiscouraged, Hudson kept at it. Hudson's Imperial Records bio lets us know that Nutty Boyz Entertainment became Troy E. Hudson Enterprises, and also mentions a Hudson Records. To facilitate his music dreams, the ballplayer even opened up Hudson Studios in Minneapolis.
Unfortunately, his troubles were not behind him. T-Hud fired an engineer tasked with running the studio, fed up that this employee was not cleaning up the studio, ignoring calls from potential clients, randomly skipping town without warning, using the studio to record his own music, and generally being a shitty worker. The engineer applied for unemployment, which was denied, since he was fired for cause; he then appealed the decision, which dragged Nutty Boyz Entertainment into court to testify on the specific reasons why the engineer was let go. Even more money down the drain.
Hudson was still active on the music scene, however, and even signed the Youtube sensation you see above, 50 Tyson. Hudson Records produced a video for the young autism-afflicted and fellow Minnesotan rapper, but it now appears that relationship has ended.
For better or worse, I have no doubt Hudson remains out there, tapping out new beats, scratching out new rhymes, trawling YouTube for the next big thing. Here's to hoping he finds someone that sticks before this hobby of his consumes the rest of his bank account.
Chris Webber: Humility Records
We've already touched on C-Webb on the mic before, so today we'll focus on his label. Though I can't resist mourning the small fortune he had to blow on the video hiring extras, dancers, renting that house, buying alcohol, and making it worth Mef & Red's, Ghostface's, and Big Daddy Kane's while to show up on set.
Humility Records was mainly busy with Webber's own releases supporting his album, 2 Much Drama, though he did put out some stuff by Detroit rap group Nocoast. As a producer, he's arguably been more successful, placing a couple beats with Nas.
Shaquille O'Neal: The World Is Mine Records
C-Webb's fellow TNT analyst had considerably more success on the mic, though his label-executive career wasn't much more impressive. Shaq's first two records with Jive went platinum and gold, respectively; his time as an MC is still remembered fondly. And when that deal was up, he talked Interscope into backing a vanity label. T.W.IsM. primarily powered Shaq's next two solo albums, but it was also home to the only album from R&B group S.H.E.
A sad story there: S.H.E. consisted of three sisters, one being the child actor Jaimee Foxworth, known for playing the youngest Winslow kid on Family Matters. Despite the perfectly acceptable late-'90s R&B on offer, the group didn't catch on; Foxworth couldn't find much mainstream acting work after that, and eventually turned to porn. No offense to Carl Winslow, but Bill Cosby would've never let that happen to Rudy.
Kobe Bryant: High Heads Entertainment
For the definitive rundown of Kobe's music career, check out this Grantland story. For our purposes, just know that after the failure that was his scrapped major-label album, Visions, he was still determined to make it as a rapper. For a minute, at least.
And so he and his old-friend-turned-brother-in-law Jerrod Washington started High Heads Entertainment to get Kobe back on his lyricism shit, as well as put out a couple artists they were working with. One of their signees was NYC femcee Uneek; above is one of her songs. As the Grantland story notes, she didn't know the label had folded—it only lasted about a year—until she received an eviction notice from the apartment the label had been paying for.
Michael Jordan: Hidden Beach Recordings
As bad as you'd imagine MJ's taste in music is—nobody who dresses like that could be hip to music—he's rarely one to take a false step in the business world. So Hidden Beach is a predictably successful label. A large part of that success has to come from the fact that Jordan isn't the founder; he was just an early investor. I doubt he listens to too much of the neo-soul and jazz the label frequents in, but those checks cash just the same.
Hidden Beach was home to R&B star Jill Scott's first three albums; by also backing Kindred the Family Soul, they were early capitalizers on the black boho sound further popularized by D'Angelo, Erykah Badu, and the like. In a move they must not have clued Jordan in on, the label also put out a couple compilations of songs inspired by Obama's election campaign.
Derrick Coleman: Onpoint Entertainment
Onpoint was a fairly active label. It put out 10 projects, according to Discogs, and from a few different rappers. (The site gives it credit for Joe Budden's Mood Muzik III, but I think that's a mixup between Onpoint Entertainment and DJ OnPoint, who hosted the Mood Muzik series.) Their main artist was Seth Marcel, a hot spitter's who describes his musical style like so:
"Truthfully, people, they complain a lot. My music is for the complainers. For people who say they're tired of this and that. ... My music is the polar opposite of what the status quo is. There's a booty shaker Marcel. A misogynistic Marcel. And also people who get up and go to work 40 hours a week. That's who I am because that's what I am. ... I found a way to craft the music so far that it sounds like a hip-hop record but you can feel the soul to it."
He's got styles on styles on styles. The song above—from the 2001 Jadakiss-assisted 12-inch Hardcore Pt. 2—shows off a "bootleg 90s battle rapper" Marcel.
Rasheed Wallace: Urban Life Music
It's not clear 'Sheed had much of a plan in place when he started this up. On one hand, he must have wanted to do some rapping of his own: He's featured (though the video cuts off before his part, I think) on the "Philly Niggas International" track from his label signees 100X Posse, and you can hear a couple of his raps on YouTube. (I'm partial to the one with him dropping Nas' verse from "Verbal Intercourse" on SportsCenter).
He never came out with his own project, though. Instead, he just worked with 100X, a group he hadn't heard of until hipped to them by his barber. That same Vibe article says Wallace shut down the label soon after starting it, leaving only the Direct Hit Studio as the lasting legacy of his music career.
Allen Iverson: ABK Music Group
You had to know AI would show up on this list. Sure enough, ABK (All Business Konducted) was going to put out the album "40 Bars" was planned for, before he scrapped it in light of the bad publicity about his lyrical content. (Example: "Come at me with faggot tendencies, you'll be sleeping where the maggots be.") ABK did include executive/artist Ty Gracie and some amorphous group called Cru Thik (as in Crew Thick, which was the name of Iverson's whole clique).
You can find some videos out there of Ty Gracie rapping horribly, but for the most part, the label was pretty dormant. Though there was this press release:
Iverson's childhood friend and ABK exec TY GRACIE said that in July, company reps "will go on a 10-city tour looking for talent." Gracie said that ABK is "aligned with REEBOK and DREAMWORKS, which wants to produce a movie titled GAME IS GAME, based on Iverson's upbringing" in Hampton, VA. But a DreamWorks spokesperson said, "There is no label deal here as far as I have been able to verify."
I'd imagine Reebok thought about making a similar statement, but then they remembered all the money The Answer IVs were raking in and decided not to clarify their position.
Roger Mason: Weight Records
This is the best athlete label from a "started from the bottom, now we're here" sense. Though "here" isn't really all that envious of a place in this case.
According to its website, Weight Records was started in 2009 by Mason and his friend Omari Ware. With their first artist, CeCe Segarra, they struck oil. On the strength of her appeal—unmemorable but inoffensively dance-y pop in the J.Lo vein—Universal Music signed a joint venture deal, reportedly the first involving an NBA player and a major label, according to this ESPN article.
Unfortunately, like so many other upstarts, CeCe has rotted away in debut-album purgatory: She has yet to put out a full-length project. As for Weight, they seemed to have put all their eggs in the CeCe basket, and also haven't done anything since.
Lamar Odom: Rich Soil Entertainment
Despite its leader's penchant for freestyling, Rich Soil was never intended to be the vehicle for Odom's own music career: He started the label for the benefit of childhood friend and legitimate rapper Ali Vegas. It put out Vegas' Generation Gap 2 mixtape and some compilation I couldn't find, but not much after that. Lamar and Khloé would eventually change the imprint into a clothing line.
Baseball Players
Frank Thomas: Un-D-Nyable Entertainment, W2W Records
Bet you weren't expecting to see the Big Hurt here, now were you? Our favorite slugger indeed is a music head from way back. Right smack in the heart of his MLB career, Thomas started Un-D-Nyable Entertainment, which opened up shop in 1996. Its lineup was very much a product of the times, featuring that textbook '90s R&B sound of artists like Dejah (see above) alongside shitty crossover rap acts.
The label's Wikipedia entry is hilariously in-depth, so read more there for a good laugh, but to summarize, the money wasn't really coming in like Thomas had hoped, the label's president suffered a debilitating stroke, and it all got shut down in 1999. Many artists were signed to Un-D-Nyable, but only three albums ever got pressed.
But Thomas isn't one to strike out once and go home. In 2010, he stepped right back up to the plate with W2W (Will 2 Win) Records. Their website no longer works, and the label's YouTube channel hasn't been updated in a couple years, so it looks like he went down swinging the second time, too. Not surprising, seeing that he took pitches into the dirt like Cardi and BelleVoxx, and thought he could turn them into home runs.
José Reyes: El7 Music
Reyes has the best prospects for a solo career of any active player on this list, which admittedly isn't saying much. But his video for "No Hay Amigo" (essentially "No New Friends" before "No New Friends," so maybe he has a good grasp on this music thing after all) has about 30,000 views, and another song he's featured on has more than 170,000. His name rings bells. He's got that textbook Future-esque, Auto-Tuned, reggaeton-ready sing-rap down, and it's not bad.
Jay the Prince is also an El7 artist, but I'd advise Reyes to spend more time on his own music, because Jay sucks. Not that that stops Jay from spamming people on Twitter.
Scott Radinsky: X-Members
Who says you can't play a sport and be a bitchin' musician at the same time? Nobody told that to Scott Radinsky, though if they ever did, he probably would've said, "Fuck you!" and kept on rocking anyway.
Radinsky, along with being one of the most successful Jewish pitchers ever, was and still is a legit punk rocker. He's the motherfucker you hear shouting on Pulley records, all of which are well respected in that scene. And that's just the most well known of the bands he's been a part of during his career, along with Scared Straight/Ten Foot Pole. The hardass that he is, Radinsky even started his own label, X-Members, to put out some Pulley stuff when the band was in between labels.
My man has gone back to baseball recently, now serving as pitching coach for AA's Chattanooga Lookouts. Yeah, those Tennesee hardball fans probably enjoy the show on the diamond, but I bet Pulley would still fucking destroy at the local hardcore bar.
Lastings Milledge: Soldier Boi Records
I come bearing gifts! Above is L Millz's controversial "Bend Ya Knees," the song that so scandalized the NY Daily News, they called it "a rap song that would make Don Imus blush." They go on: "The rappin' right fielder uses the N-word and bitch and also says 'ho' in a song featured on his new record label's Web site." Huh. Doesn't really sound any worse than tons of other rap songs.
The response to the track and Milledge's rap career in general was inextricably tangled with his status as a super-talented, super-distracted young phenom. From the beginning, he seemed destined to squander the immense physical ability that made him a steal as the 12th overall draft pick out of high school. His reputation was tarnished in all sorts of locker-room and off-field incidents; hearing that the potential superstar was more interested in putting on his buddies through Soldier Boi Records than whatever hard-working, nose-to-the-grindstone activities baseball types have wet dreams about didn't endear him to anyone.
The label's website does list friend Manny D as an artist, but it doesn't look like there's any fruit of the label's loom save "Bend Ya Knees." As for Milledge, he was finally out of the league in 2011, but since then has been balling out in Japan's league. I bet he kills it in karaoke.
Yadier Molina: Molina Records
Molina Records is the newest label on here: It was started just last year, when the St. Louis Cardinals star tired of being a mere spectator in the music world. Not that he's an artist, though: Instead, he's looking to establish the careers of Oma 206, Tony Lenta (aka "El Rey Del Romance"), and the Mambotronics.
He's at least gotten further than a lot of other labels we've seen. While not incredibly prolific, Molina Records has put out at least one mixtape, and has produced a number of music videos. And the artists he's signed are neither terrible nor solely his homeboys (I think), so who knows, this may yet work out.
Desi Relaford: 6 Hole Records
Who'da thunk Desi Relaford would have the best label of them all? A small mention on some shitty web page about 6 Hole Records and an interesting description of his musical palette—"an eclectic taste in music that ranges from AC/DC to MF Doom to Johann Sebastian Bach to Kendrick Lamar"—and boom, I realize one of my favorite rap collectives as a youth put out a bunch of albums on some journeyman infielder's label.
The crew in question is the Justus League, the mainly North Carolina-based outfit headed by Little Brother. 6 Hole put out LB members Big Pooh's and 9th Wonder's solo albums (Sleepers and The Dream Merchant Vol. 2, respectively), as well as records for lesser-known Justus League acts like L.E.G.A.C.Y. and the Away Team. I'm surprised no one on old JL message board the Lawn ever mentioned who their boss was.
Other Sports
Insane Clown Posse: Psychopathic Records
Insane Clown Posse are the rare act here that are better known for their music, so we'll focus on their old sporting days.
ICP actually began as a backyard-wrestling team back in the mid-'80s. From just farting around in rings they and their friends built around their hometown of Detroit, Violent J and Shaggy 2 Dope eventually moved on to bigger (?) and better (??) things, farting around in rings around the whole state. Eventually they decided to focus on their other hobby, rapping, and the rest is history.
After the clowns blew up in the '90s—they started Psychopathic Records in 1991, and it still puts out their albums and merchandise—the group enjoyed a couple stints in both the WWE and WCW. They even started their own Juggalo Championship Wrestling outfit.
Overall, the group was able to turn an amateur-wrestling conceit into a multimillion-dollar music empire that brought them to the pinnacle of pro wrestling too. It's a miracle only God could script, and ranks up there in inexplicability with those damn magnets.
Evander Holyfield: Real Deal Records
Looks like Holyfield's Real Deal Records specialized in turn-of-the-millenium R&B, which nostalgia tells me is universally great. They had a number of acts in that vein, like Exhale (heard above), Saison, Nuwine, Lexi, and 4Shades. For only existing for a couple years, they sure did put out a bunch of projects. Maybe the imprint's quick flameout shouldn't be a surprise, seeing that the label's Wiki entry only mentions one of their acts and describes Exhale as merely "briefly successful." Even athletes won't throw good money after bad forever.
Eddie Bravo: ???
Eddie Bravo is a talented guy. Along with being a renowned Jiu-Jitsu instructor whose 10th Planet Jiu-Jitsu system has turned the traditional martial art into an effective MMA style—and features such badass techniques as the Zombie, Monkey Mount (Gangsta Lean), and Crackhead Control—he's also a world-class bullshit detector, is a loud and proud proponent of marijuana use, and an accomplished guitarist/music producer. Somehow I think those are all related.
Bravo's musical output runs deep. Compella & the Twister (the act responsible for the "Put Ur Weed Up" video we see above) and Smoke Serpent—a four-man group featuring the Campella partner Erik Cruz, Alex "4sakensoul" Alejandro, and Tim Antolin—are but two of his various bands. Musically, he doesn't stray far from Linkin Park-style rap-rock. Even his collaborations with non-rap/metal acts—like in this Temple of Mir video that exhibits the most hilarious use of green screen and shirtless multi-instrumentalism you're likely to see—features an unmistakable nü-metal influence behind what would be better served by a beat with more of a Jewel feel.
As active as he is musically (see his regularly updated SoundCloud page), he doesn't do much on the label front. In an interview once, he mentioned plans to start one, though there isn't much about that online, save in the description of that Temple of Mir song. There is a ReverbNation page for a Eddie Bravo Music label that lists artists like Compella & the Twister, Smoke Serpent, and thetwister, so maybe that's the name he eventually came up with. He has gotten a couple songs of his in a couple movies—two in Never Back Down 2 and the other in the wooden acting tour de force Numb. It could be that he's less focused on putting out physical albums and more intent on constantly creating and giving out stuff for free, keeping a safe distance from the sticky fingers of Uncle Sam and his damn false flags.
Alex Grant: KIDinaKORNER
Don't click that song above! If you already have, I'm sorry for subjecting you to Eminem's "Love The Way You Lie" for the millionth time. My point, though, is that Alex Grant, better known as Alex da Kid, produced the track. Grant, an Englishman, started life as a soccer player for Bristol City's youth teams up until he was 19.
Looking at his discography, the decision to quit soccer was a smart one. Alex has produced multiple smash hits, also including B.o.B.'s "Airplanes," Diddy's "Coming Home," and Nicki Minaj's less celebrated"Massive Attack." He's been so prolific that Interscope gave him his own imprint, KIDinaKORNER. The label has four artists so far, but really, it just looks like a hit factory for his co-production and songwriting team.
Ugo Ehiogu: Dirty Hit
Damn, these Brits know what they're doing. From a purely commercial-viability point of view, England's four-time-capped center back Ugo Ehiogu's Dirty Hit is the most successful label on the list. Discogs lists 41 releases, and some of their artists, especially the 1975, are actually known. Smartly, Ehiogu has conceded that his role in the company's day-to-day operations has steadily decreased, leaving the actual pros to do the real work.
Rio Ferdinand: White Chalk Music
Well, not all soccer players have thrived in this arena. Ferdinand started White Chalk in 2005 with a plan to find the next big Mancunian music star. To facilitate this, he used the one tried-and-true British star-finding method: a talent search. The result was a record deal for Nia Jai and Melody Johnston.
A couple years down the line, though, only Nia Jai had anything to show for her career: her debut album, Black Ice, came out in 2008, marking the only full-length for artist and label alike. At least we still have the wonderfully goofy "Hey Girl" video, which kicks off with a verse from a 110-pound 15-year-old.
Roy Jones, Jr.: Body Head Records
Here's another short-lived label packed with recognizable names, which means tons of money was spent and lost in a short amount of time. In 1998, when he started Body Head Entertainment, it wasn't too far fetched to believe the public would eat up anything with the name Roy Jones, Jr. in the title.
He wasn't too far off, really. Maybe it's more about the video's era-perfect kitsch factor than a need to head-nod to Jones' rhymes, but "Y'all Must Have Forgot" has almost eight million views on Youtube. It that track is any bellwether, the entirety of his 2002 debut, Round One: The Album, probably sounds like his pre-fight boasts (poorly) syncopated to a beat. Which is actually not as entertaining as it sounds.
Jones wasn't the only rapper putting out music on Body Head, which managed 15 projects, mostly by nobodies like Rated PG's, Smackola (who did pull off one of the great hip-hop alternative spellings with his album Verbal Konkuzhions), and C-Nile. But there were also a couple by known guys like Choppa (of "Choppa Style" fame) and Bone Crusher (the one who's "Never Scared"). Most of Jones' signees were old No Limit rejects, but still, a few had some notoriety.
Jones only put out the one solo album, but he was also a member of the Body Head Bangaz—a group that also included Choppa, Magic, and 2piece—and their "I Smoke, I Drink" song got some run. The album had features from Bun B, the Youngbloodz, Mike Jones (who?), Juvenile, and a few other way-too-expensive guests. But as we've seen time and time again, his record-label adventure was yet another expensive hobby that didn't really end up anywhere: The label's last release was a 2007 Young Bleed album.