Happy birthday to Marin Cilic, who turns 30 today, and thanks for making tennis history. As of Sept. 28, no men's tennis player under the age of 30 has won a major. This has never occurred before in the sport. Roger Federer, Rafael Nadal, Novak Djokovic, Andy Murray, Stan Wawrinka, Juan Martin Del Potro, and now Cilic are all over 30. Uh ... shit!
The best sports movies according to Toheeb Jimoh
This article over at FiveThirtyEight helps to visualize how unusual this fact is, both when thinking about individual players' careers and also when thinking about the structural changes in the sport. With advances in technology, conditioning, and healthcare, it's become possible to play elite tennis for longer, but those shifts alone cannot account for the severity of this over-30 situation. More compelling still is the rich-get-richer theory, where the sport's highly skewed winnings structure allows the top stars to reinvest their spoils and reify their vice grip on the game. But then, no comparable major title drought can be detected on the women's side; just this month, a 20-year-old won the U.S. Open.
All this could be very ominous for the men's game, a sign the kids are hopeless. However, then-24-year-old Dominic Thiem made the French Open final this year. (Just don't look too hard at the score line.) And in any case, the more charitable take is that Nadal, Djokovic, and Federer comprise a raft of all-universe, all-history talent. Expecting that kind of anomalous crew to recur generation after generation is the dumb part; we just saw lightning strike thrice in the same spot and beg for more. As Nadal put it last month, "There are two options to explain the fact that three players are dominating the [tennis] circuit for so many years ... Either we have been special, or the emerging players have not been special enough."
The former explanation, the one that rightly gives three legends their due, is more convincing than the idea that a world with more tennis training pipelines and male humans than ever before has failed to produce talent to match, just because millennials don't know how to pull their addled, narcissistic heads out of YouSnap or whatever. And yet, it's always worth hearing what deranged genius Marat Safin has to say: "Nadal and Federer are still at the top because the young people are very bad."

G/O Media may get a commission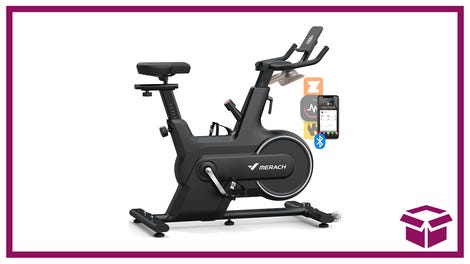 14% off + Coupon
Merach Indoor Cycling Bike