What the Pacers did to the Wizards last night should be goddamn illegal.

The raw numbers are terrifying: Indiana shot a blistering, downright unfair 19-of-26 from three-point territory. Paul George shot 7-of-8 from downtown. Not to be outdone, teammate C.J. Miles shot 8-of-9 from deep. Those aren't even video game numbers. I've got create-a-players in NBA 2K, designed specifically to never miss from beyond the arc, who haven't come anywhere close to going 8-of-9 in a game. A video game would never be so brazen.
The easy recap of the game says the Wizards just completely crapped the bed defensively, got lost on rotations, and left Indiana's shooters with acres of space to load up and bomb away. Not so! Not really the case at all. C.J. Miles scored 32 points on 16 shots—that's insane! Totally unfair—and the Wizards contested 10 of those, a good number. Miles coolly knocked down half of those contested shots. Paul George scored 40 points on 19 shots—he scored better than two points per shot—and 10 of those shots were contested, too, via the NBA's stats page. He made nine of them.
The Pacers are now 9-5 on the season. They've gone completely bonkers, offensively, in their last three games (all wins), to the tune of 358 total points, all in regulation. To put that into perspective, the only other team to score at least that many points over three regulation contests this season is the Golden State Warriors. The historically dominant Golden State Warriors.
Two things have happened for Indiana this season that would have led anyone to expect offensive improvement over recent Pacers squads: they got Paul George back, and they dumped their plodding, halfcourt offense in favor of a quicker, more diverse lineup and a four-out, uptempo offense.
About Paul George: he was magnificent last night, and looked very much like one of the best three or four players on earth.
It has been easy to forget what a two-way force George is when he's healthy. Kawhi Leonard's recent coronation as the best two-way player in the NBA might have been a bit presumptive: George has always been a monster defender, and his offensive game is several developmental steps ahead of Leonard's. George is also experienced and proven as his team's primary offensive weapon. His gruesome leg injury stole a lot of his buzz, but his incredible offensive numbers so far this season—he's scoring 25 a game—will put him right back on people's radar, like a goddamn hurricane.
G/O Media may get a commission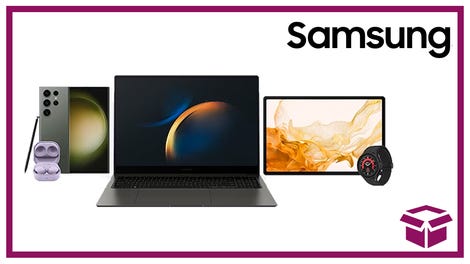 24 hour deals
Discover Samsung - Daily Deal
As for going small, the Pacers have done this by stacking their lineups with guys who are comfortable defending at least two positions and who can both shoot and blow by a sloppy closeout, in something like a poor man's version of Golden State's roster. It's still too early to definitively call it a success, of course. More to the point, it would be underselling the otherworldly zone Indiana's players are in right now.
Indiana's spread offense isn't creating an enormous glut of open shots, even over their ridiculous recent streak. 58 percent of their field goal attempts over their last two games—in which they've scored 246 points, for crying out loud—have been contested. To put that number into perspective, last night's opponent, the Wizards, haven't had as many as 58 percent of their shots contested in any single game this season, let alone over a two-game period, to say nothing of a two-game win streak. The Pacers have had just one game this season in which fewer than half their shots were contested—the Wizards, who've played three fewer games, have had six.
Nevertheless, the Pacers have connected on 51.5 percent of those contested shots, and have gone 34-of-56 from the arc. There is no way to beat a team shooting the ball like that. It's impossible. Contesting their shots, right now, is like shooting a squirt gun at your house after it's been hit with napalm.
Sooner or later, Indiana will regress. This is just an early season hot-streak, led by one of the NBA's genuinely sublime superstars. Tune in while the Pacers are still cookin', though. They are, unbelievably, one of the very best shows in basketball.