Why are these fans so happy? Their seats to Saturday's Game 6 in Indianapolis were four rows from the very top of the arena, but they snuck down to near courtside. Right in front of a decidedly bemused Pat Riley.
Steve and Jake, two NBA fans from Dayton, almost didn't have any seats for the Pacers' Game 6 win. But a desperate scalper, who parted with upper bowl ticket for $50 apiece, gave them their in. And at halftime, the pair, who've made something of a career out of sneaking down into good seats, went into action.
First step: identify empty seats. This was easy enough, because the Pacers had draped yellow t-shirts over every seat before the game started. And there just happened to be two next to each other, fewer than 10 rows off the floor. "Thanks to all the interns," Steve says in an email.
Second step: bluff your way into the lower bowl.
"We just walked down the stairs of the portal with a beer in hand," Steve says. "Just looking like you belong sells it enough. I asked the person who was sitting in front of us if anyone was sitting here and they said 'No, just a couple of Heat big shots.'"
G/O Media may get a commission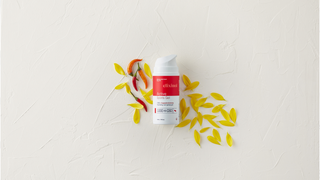 As the second half started, Steve and Jake realized they were sitting next to Eric Woolworth, Miami's president of business operations. Nearby was team president Pat Riley, and VP of player development Alonzo Mourning.
Third step: pray. Steve says that "nobody ever came to the seats and the guy sitting in front of us joked with me at the end that he thought we wouldn't last the half down there." So the pair enjoyed the game, and surreptitiously snapped a couple photos of Riley—this one, capturing a very familiar facial expression.
Here's their photo of Mourning, who, they note, still uses a flip phone: