Speed dead north on I-75 out of Detroit on dry roads and you will reach the Mackinac (pronounced Mack-i-naw) Bridge in a little over four hours. Once the largest suspension bridge in the world, it marks the end of Michigan's lower peninsula. On the other side of the Mackinac Straights, at the narrow meeting place of Lake Michigan and Lake Huron, are the only spoils of the Toledo War. In that long-forgotten conflict, Michigan's 24-year-old governor Stevens T. Mason led a 250-man army into Ohio to reclaim the "Toledo Strip" for the Wolverine State. No blood was shed, and reports from the time make the "war" sound more like a bunch of pissed-off bumpkins firing homemade weapons into the air. The compromise that ended it gave Ohio control of Toledo and Michigan control of the Upper Peninsula.

At the time, this was seen as a huge loss for Michigan. Toledo had industry, shipping, and transportation; the Upper Peninsula was and still is a desolate landmass of tall white pines and treacherous winter weather. During the last recession, former Michigan Congressman Bart Stupak once appealed to have the prison in Guantanamo Bay moved to the Upper Peninsula's Schoolcraft County, which has lost nearly 10 percent of its population since the turn of the millennia, as an economic stimulus. The thinking was that any prisoners that managed to escape the prison would not be able to escape the weather, and that if they somehow did, they wouldn't escape the heavily armed but otherwise quite friendly "Yoopers." Anyway, keep on driving, we're not there yet.
Keep going for another three hours past the bridge and you will pass Munising, home of Pictured Rocks National Lakeshore, which is perhaps the single most stunning landscape on any of the five great lakes. You will eventually round a corner on M-28 to see smokestacks billowing into the sky past an abandoned railroad bridge that stretches on pillars into the edge of the world's largest freshwater lake, Lake Superior. This is where Northern Michigan University is.
Northern Michigan University, in Marquette, is somehow only the second-northernmost of the 15 public four-year colleges in Michigan; Michigan Tech, NMU's primary rival in Division I hockey (they're DII for other sports), is further up, in Houghton. NMU is a "right to learn" university, which means that it accepts nearly any applicant, regardless of grades, background, or socioeconomic status; its tuition is the second-lowest in the state, and the school sees affordability as part of its mission. Every institution claims to be an irreplaceable job-creation engine for its community these days, but NMU is indisputably actually that. With a student body of just under 10,000, NMU makes up nearly a third of Marquette's population and is the second-largest employer in the entire Upper Peninsula.
Around 35 percent of NMU's student body are first-generation college students, and many of those honor NMU's original title of Northern Normal School by becoming teachers. It still has twice the number of students in its health sciences and professional studies as it does in its business programs. The school provides the rural Upper Peninsula with the well-trained graduates the region most needs in order to survive: teachers, medical professionals, wildlife managers. Howard Schultz, the founder and CEO of Starbucks turned independent presidential candidate, went there, too.
G/O Media may get a commission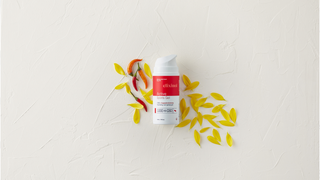 ---
Search for information about Howard Schultz's time in college and you'll find very little beyond the fact that he was a first-generation college student who went from living in public housing in Brooklyn to playing quarterback at NMU. In a 2001 interview with the New York Daily News he said that "financially, it would have been impossible without sports" for him to go to college.

Schultz started on a football scholarship in 1971, but would later lose it due to a jaw injury sustained in practice. He'd spend the next year watching his 0-10 team flip its record to 13-1 and win a Division II national championship behind the passing heroics of three-time all-American, Heisman finalist, and future 49ers and Lions head coach Steve Mariucci. A star on campus, Mariucci became close friends with NMU basketball star Tom Izzo during their time at the school. The two dedicated the Izzo-Mariucci Room on campus together in 2015.
While Izzo and Mariucci are the two biggest names to emerge from NMU's sports programs, they're far from the only ones. A few years prior to Schultz's arrival in Marquette, longtime Michigan head coach Lloyd Carr and Atlanta Falcons and Houston Oilers coach Jerry Glanville finished their respective senior years on the NMU football team. For a small school, NMU's coaching tree is imposing—it includes Carr, Glanville, Mooch, and new Packers head coach Matt LaFleur, who coached quarterbacks and wide receivers at NMU in 2006 before making his rise to the NFL. Alums of NMU's hockey team include former Detroit Red Wing and Stanley Cup winner Dallas Drake, current Carolina Hurricanes general manager and president Don Waddell, and a collection of talented recent alums in the AHL, including Jared Coreau (Ducks), Dom Shine (Red Wings), and Andrew Chernichan (Canucks).
The man currently committing his personal billions to a run as "a centrist independent candidate" for the highest office in the land was much more obscure on campus than any of them. "I was a nobody," Schultz told a San Francisco Chronicle reporter in 2002. "Steve [Mariucci] and Tom Izzo made something of themselves. I'm just a coffee guy." He's been strikingly invisible on campus ever since.

I started at NMU as an undergraduate back in the aughts, and the absence of any meaningful relationship with the school's wealthiest alum was a topic of discussion even then. To refresh my memory before writing this, I spoke with a number of fellow alums—some College Republicans and some College Democrats and some notably non-centrist independents. Calls to the NMU Foundation were met with polite apologies and an explanation about privacy restrictions when it came to discussing donors. A request for comment to the Howard Schultz Foundation received an email response, but no answers or subsequent responses were provided to any questions. The purpose of these calls and contacts was to make sure my memory rang true, as the activists I spent my college days around were not generally in the good graces of administrators and so may have been kept on the outside when it came to certain matters. None of the contacts I have made over the past three weeks have suggested that is the case.

None of my former classmates, from anywhere on the political spectrum, recalled hearing of any interaction between Schultz and the university. It emerged that a burgeoning area of bipartisanship consensus in Yooper politics is a shared contempt for Schultz and his inexplicable lack of generosity toward his alma mater. In this area and perhaps this area only, the candidate has already shown a knack for bringing people together.
There are no public records or private hints that Schultz, one of the richest men in the world, has ever donated to the only degree-granting university he attended. There is nothing online suggesting why this is the case; perhaps it is because donating to NMU doesn't have the kind of financial return that funding sketchy, for-profit universities does. Perhaps, the green and gold of NMU's crest triggers painful memories of his time owning (and selling) the SuperSonics. Those are just guesses, of course.
Every Mr. Monopoly wannabe wants a graduate school or building named after them, if only by way of fusing two popular pastimes among the super-rich: avoiding their taxes and flattering their egos. The cartoonishly villainous Sacklers have a medical school with their name on it; even Secretary of Commerce Wilbur Ross kicked in some millions for a building at the Yale School of Management. Why Schultz doesn't want his name plastered all over the university that created him has remained a mystery to alums, administrators, and community members alike, myself included.
Everyone does remember one "gift" Schultz donated to his alma mater, though: an exclusive Starbucks location that opened on campus in August of 2003. It was the first Starbucks in the Upper Peninsula, but more notably also the first Starbucks on an American college campus. It wound up being the biggest headache for NMU in recent history.
By 2015, NMU's was no longer the only on-campus Starbucks in America. That year, Starbucks required all its locations to upgrade their coffee- and espresso-making equipment and pay a $30,000 licensing fee. After learning this, the North Wind, NMU's student newspaper, filed several Freedom Of Information Act requests aimed at examining the cost of the new equipment, determining who was paying for it, and assessing whether the store even benefited the university financially.

Administrators refused to turn over that information, and then tried to charge the student paper exorbitant fees to procure the FOIAs. NMU administrators later forcefully removed Cheryl Reed, an award-winning journalist, as the paper's faculty advisor. Subsequent lawsuits led to the school being dragged into federal court by both the paper and its deposed advisor; in large part as a result, the school was named to one of the 10 worst universities in the U.S. for free speech by the libertarian Foundation For Individual Rights In Education.
None of this is good, but it's also confusing—why would NMU administrators put up such a fight against students to protect an alum who will barely admit to ever stepping on campus? The core of the story, as I understood from being on student government around the same time, was that the university wanted to protect Schultz from any negativity from students, in the hopes he might some day decide to donate. It wasn't about licensing agreements, or new espresso equipment, or being The First Starbucks On A Campus. It certainly wasn't about the ostensible labor costs of fulfilling the student paper's FOIA requests. It was just the typical public relations strategy that universities deploy to protect donors, with one striking exception: There were no donations.
In a meeting about tuition hikes with an administrator who is no longer at the university, the student body president and I asked why Schultz didn't donate more money to the school. "Donate more money?" the administrator said, sounding as exasperated as upper midwesterners allow themselves to get. "He won't even return our calls!" Schultz's name, when it was mentioned, was frequently followed by groans and laughter.
---
If the coverage of Schultz's nascent ratio-strewn run for president illustrates anything beyond the national media's inability to learn the lesson of having extended unlimited free media to Donald Trump's campaign in 2016, it is what Howard Schultz thinks of Americans who are not billionaires. Schultz's response to most political questions, beginning with Why Are You Doing This and What Are You Even Talking About, revolve around re-framing the questions around himself and his success. There's a possible answer for his lack of philanthropy towards his alma mater buried in all that self-praise—Schultz seems quite confident that his every success was the result of his own true talent and hard work, and if he would have been successful for those reasons, why donate to a place that did not and could not have improved him? It's possible, too, that NMU is off-brand for Schultz and his chosen story—one man's rise from the housing projects of Brooklyn to the heights of wealth and power.

Media reports following Schultz's announcement have suggested that he is among the least philanthropic billionaires in the world, which is an awful phrase in its own right. Records suggest that Schultz donates less than 1 percent of his wealth to charity, with most of that going to, ah, The Schultz Foundation. His political donations—Ted Cruz, Joe Lieberman*—do not suggest that he's a centrist in a way that goes beyond Having Weird Taste In Politicians. Schultz's attempts at talking about policy are flubby and glib; his attempts at talking about politicians involved naming Franklin Delano Roosevelt, who died in 1945, as his favorite Democratic politician of the last 50 years. He also shouted out Ronald Reagan for never removing his suit jacket in the oval office, which was both not true and half of a common anti-Obama meme early in his presidency. Schultz appears to be in earnest insofar as he seems to want people to believe that he should be president, but not so much that he can be bothered to really make an argument to that effect. He seems to believe that his wealth, and all the valor it suggests, is sufficient qualification.
All of which means that his tendency to spin every policy question back towards himself seems less like a rhetorical tactic than a tell. Schultz's explicit motivation for running was not that Trump is destroying democratic norms or looting the government for his own personal gain, but that Democratic New York congresswoman Alexandria Ocasio-Cortez proposed a 70 percent tax on annual income over $50 million. It's not the rising tide of white nationalism in the streets, the oafish incipient fascism in the White House, or the relentless grifting of the current regime that inspired Schultz to run for office. It wasn't any of the many pressing social problems that Trump's administration has either ignored or exacerbated. It's that Schultz senses that a movement might be coming after his Scrooge McDuckian well of money. He won't give it away without a fight, but for now he just wants everyone to agree that he shouldn't have to.
Schultz sells himself as a non-traditional presidential candidate, a self-made billionaire called later in life to service, free of the entanglements and compromises that ensnare and compromise typical candidates. It's a tired pitch—there is a long list of other rich and notable public men, from Ross Perot and Ronald Reagan to Donald Trump and Michael Bloomberg, who have adopted politics as a sport to master—but it's also just a sales pitch. Schultz's money will let him jump the line, but only to a point: His relative fame and undeniable fortune will get him on TV and onto opinion pages, but it doesn't confer any useful policy knowledge or legislative talent. For all the things that set him apart from the majority of Americans, Schultz is absolutely consistent with his gilded peer group—vanity presidential candidates, CEOs, and prosperous older white guys more generally. These are the only other people in the country (well, other than those with Celiac Disease) who cannot tell you how much a box of Cheerios costs.
None of these people are native to the Upper Peninsula, or are the sort that make Northern Michigan University the place that it is. These are self-made people, too, in many cases—people who use the opportunity afforded them by NMU and their own work ethic to build better lives for themselves and their families. NMU has done great things for many people and the town of Marquette, on shoestring budgets, for over a century. Schultz has made clear that he has no time for those people or that work or the community that aided his rise to riches at the beginning. They're not really a part of the story that he's trying to tell; that one is mostly about him. The polite people of northern Michigan will tell you what they think about him and his story, but only if you ask in private.
Correction: 3/14/19, 10:43 p.m. ET: We have corrected the story to reflect the fact that it was a different Howard Schultz who donated to the campaign of conservative Virginia congressman and bigfoot erotica aficionado Denver Riggleman.
---
NMUAnon went to Northern Michigan University.