Two decades ago Norway were a soccer power, finishing second at the 1991 World Cup and winning it all in 1995. But recent years have seen a tactically naïve Norway surpassed, or at least equaled, by nations that got a later jump on women's soccer, like France, England, and Spain. While they should have no trouble advancing from Group B, the knockout rounds will tell us whether Norway are to be permanently relegated to the second tier of soccer powers, or whether they can still compete with nations like Germany, Japan, and the United States.
Like their Scandinavian brethren, elite women's sports got their start in Norway before Western Europe, and way before the rest of the world. For instance, while Norway were competing in what would become the Women's Euro tournament in 1979, France only first qualified for the tournament in 1997. Through the 1990s, just having the support of the Football Association of Norway was enough to compete at the highest level of the game.
From 1989 to 1996, the Golden Years, Norway were led by manager Even Pellerud. They played an unsophisticated, brute force game that relied more on athleticism than skill. Pellerud would go on to coach Canada for a decade, playing a similar style with Christine Sinclair as a target forward.
Under a handful of managers in the 2000s Norway achieved the occasional spectacular result, but were regularly beaten by those they used to be on par with. They missed out on qualifying for both the 2004 and 2012 Olympics, and for the first time ever got bounced from the group stage of the 2011 World Cup. In 2012 they brought back Pellerud, and he led the team to the finals of the 2013 Women's Euro, where they lost to Germany. They beat Germany in the group stage of the tournament, but that turns out to have been their last marquee win.
There is hope for Norway. Pellerud is known for constructing stout defenses, and they have a scoring sensation in 19-year-old Ada Hegerberg. At the age of 17 Hegerberg was the top scorer in the Norwegian league, and started every game of the 2013 Women's Euro tournament. She has since transferred to Olympique Lyonnais, where she won a league and cup double and finished as the third highest goalscorer. Like Norwegian forwards of the past Hegerberg is big, and absolutely devastating in the air. But she can also score with both feet, beat a defender one-on-one, and drop back into the midfield to collect the ball.
G/O Media may get a commission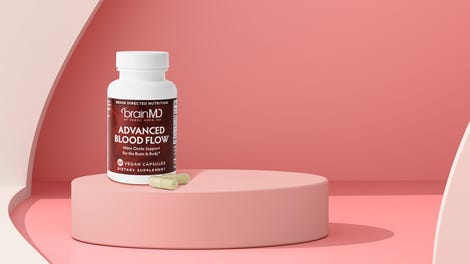 If Norway are to return to the top of the mountain, it will have to come through players like Hegerberg, who successfully marry Norway's past—brute strength and athleticism—to soccer's future—intricate passing and clever movement without the ball. That is the only way they will compete in the present.
Roster
Goalkeepers: Ingrid Hjelmseth (Stabæk), Cecilie Fiskerstrand (Stabæk), Silje Vesterbekkmo (Røa)
Defenders: Maren Mjelde (Avaldsnes), Trine Rønning (Stabæk), Marita Skammelsrud Lund (LSK Kvinner), Nora Holstad Berge (Bayern Munchen), Ingrid Moe Wold (LSK Kvinner), Maria Thorisdottir (Klepp), Marit Sandvei (LSK Kvinner)
Midfielders: Lene Mykjåland (LSK Kvinner), Gry Tofte Ims (Klepp), Emilie Bosshard Haavi (LSK Kvinner), Solveig Gulbrandsen (Kolbotn), Kristine Minde (Linköping), Ingrid Schjelderup (Stabæk)
Forwards: Isabell Herlovsen (LSK Kvinner), Elise Thorsnes (Avaldsnes), Caroline Graham Hansen (Wolfsburg), Hege Hansen (Klepp), Ada Stolsmo Hegerberg (Olympique Lyonnais), Melissa Bjånesøy (Stabæk), Lisa-Marie Karlseng Utland (Trondheims-Ørn
Nickname
Gresshoppene (The Grasshoppers), Fotballjentene (Soccer Girls)
FIFA World Ranking
11th
Manager
Even Pellerud
How They Play
For the longest time Norway played kick-and-hope, hoofing the ball forward and using size and athleticism—not skill—to win. They'd win corners, pump in cross after cross, and punt the ball to a target forward. And in the infancy of the women's game, the strategy worked. But with girls playing from a young age, being funneled into academies, and playing year-round for sophisticated club operations, it isn't enough anymore. The world is becoming more skilled, and Norway are being left behind. Pellerud said as much in 2013:
There is also much more technical and tactical sophistication to women's football these days. The Norway team has changed too: they're still fit, strong and have a good attitude, but they have way more technical skills and tactical understanding than before.
But changing an entire football style is easier said than done, especially in fewer than three years. For a decade we similarly heard about how the U.S. Men's National Team was transitioning to a possession-oriented game, but when it came to needing to win qualifiers or advance in the World Cup, they reverted to what they'd done in the past.
Pellerud's challenge in Canada will be to balance his idealism with pragmatism, and in that respect, Norway landed in the perfect group. Barring a disaster, they are assured of advancing, and in some ways a runner-up group finish (setting up a quarterfinal against Canada) is better than winning the group (setting up a quarterfinal against France). Against relative minnows Thailand and Côte d'Ivoire, and probably even against Germany, Norway will play their version of the beautiful game, passing out the back and keeping the ball on the floor.
This will prepare the team well for the knockout rounds, where they will presumably retreat into a shell somewhat, but still rely on their technical skill to score. And if all else fails, Norway can always hunker down and hope for a headed goal from a cross to win. The World Cup is not the time to die martyrs for a more beautiful game, after all.
Fixtures
June 7, 1 p.m.: Norway vs. Thailand at Lansdowne Stadium
June 11, 4 p.m.: Germany vs. Norway at Lansdowne Stadium
June 15, 5 p.m.: Côte d'Ivoire vs Norway at Moncton Stadium
All Times Eastern