I look at the best running backs in the NFL today, and all I see are immaculately sculpted specimens carrying around ab muscles that have their own ab muscles and biceps you could shoot out of a cannon.

It makes me sick.
Where are all the fatties? Sure, LeGarrette Blount is still kicking around, Eddy Lacy is sometimes fat, and the wonderfully rotund Mike Tolbert gets a few carries here and there, but these guys are mere dollops when compared to the large runners of yesteryear. Where is the modern NFL's answer to Jerome Bettis, Natrone Means, T.J. Duckett, Stephen Davis, Ron Dayne, LaMont Jordan, and Najeh Davenport? What happened to LenDale White? Heck, I'd take a Deuce McAllister, at this point.
When did this ...
G/O Media may get a commission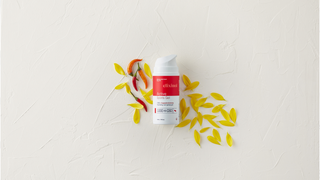 ... become sexier than this?
I turn on a football game these days, and I see 22 guys who are all the ideal shape and size run into each other for 11 seconds, and then I get to watch a commercial. That's boring!
You know what keeps me interested? When I get to watch a pair of quick little feet propel a big fat running back down the field. It's delightfully incongruous, and it makes me believe the feet have been sprinkled with speed-boosting fairy dust.
I like it when the large runner breaks a few tackles and waddles his way into the open field, and then gets those big legs pumping for a few more yards before getting dragged down from behind. I like the slow-mo replays that reveal jiggling thighs and bellies.
I like the fat running backs and I wish there were more of them.