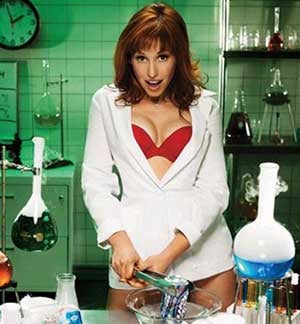 From the Department of News I Could Have Used Months Ago, a recent survey conducted by Lexus says that four out of 10 golfers in the U.S. would give up sex for a month if it meant they would achieve the perfect golf swing. Why a car company is asking these kind of questions, I'm not sure.
Considerably less alarming, 20 percent of those same golfers would give up their full head of hair. (As in shave it? Because it'll grow back. Those clever respondents.) Also, 21 percent would give up their next pay raise, and 0.0001 percent would rather vote for Pat Neshek.
I haven't golfed in a few years, and it's a bit expensive for my taste. But if it's not too much to ask, God, I wish I had the perfect curling delivery. In exchange, I won't picture myself having sex with Kari Byron for a month. Okay, okay. Two months.
Golfers Willing To Give Up Sex, Hair, Raises [EarthTimes] (acquired in trade via Fark Sports)
Bad Day For Neshek [Deadspin]