So, it turns out what I and others thought was going to be the greatest quarterfinal in tennis history was...umm, not even close, as Novak Djokovic handled nine-time champion Rafael Nadal in straight sets, 7-5, 6-3, 6-1.

Djokovic was able to absorb just about every attack and counter Nadal threw his way—including this absurd 18-hit rally—and in all honesty, was never on the ropes. The closest Nadal came to taking a lead was in the first set when he battled back from a 4-0 deficit to tie things up at 5-5. But, as was the case all day, the Djoker kept on drilling away and would take the set 7-5.
If it had been held anywhere else in the world, this might have been just another tennis match. But this is Roland Garros and Nadal is King of the Clay—the man had won nine of the last 10 titles here. After today's loss, Nadal's official record at the French Open is 70-2—his only other loss came to Robin Soderling in 2009, when Roger Federer would go on to win the title.
Nadal has not had the greatest campaign this year, and his ranking—and seedings—have suffered as a result. The reason this matchup was even possible so early on was because Nadal was handed a No. 6 seed. He's dropped four spots in the world rankings to No. 7, and with today's loss is likely to fall to No. 10 or No. 11, depending on how the rest of the tournament shakes out.
G/O Media may get a commission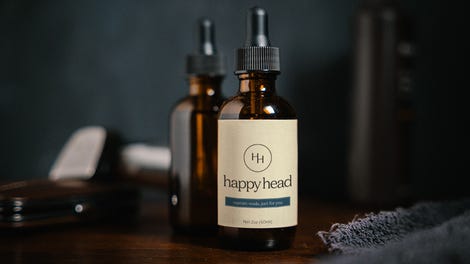 There are plenty of upset Nadal fans, but let's be honest with ourselves for a minute—the better player won today. Djokovic has been off his rocker this year and, with this dominating win, seems well on his way to his sixth tournament title.
I'm not sure I'm ready to declare a changing of the guards, at least not at Roland Garros, just yet, but we all knew this day was coming. At 28, Djokovic is a year younger and is hitting the prime of his career like a bat out of hell. As odd as it was to see Nadal walk through the tunnel, it shouldn't have been a surprise. After all, Djokovic is the No. 1 player in the world for a reason.
Photo: Getty