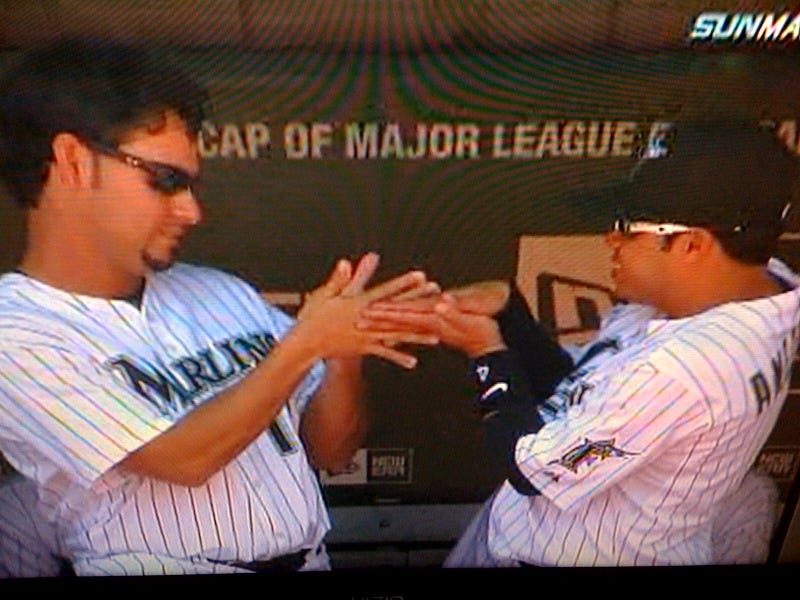 Got an image you'd like to see in here first thing in the morning? Send it to tips@deadspin.com. Subject: Morning crap
Has there ever been a better photo showcasing the youth of the Marlins? I'm curious as to what Anibal Sanchez told Alfredo Amezaga he saw, especially since it was most likely said in some spicy language using a trilled r. And the Marlins are 5-1, perched atop the National League East, looking more and more like a team that's going to give plenty of NL squads trouble all year. The interlocking fingers and magic hole handshake might have to stay with them throughout the season if their success continues.
******
Hola. Monday. Ride your bike down a long flight of stairs.