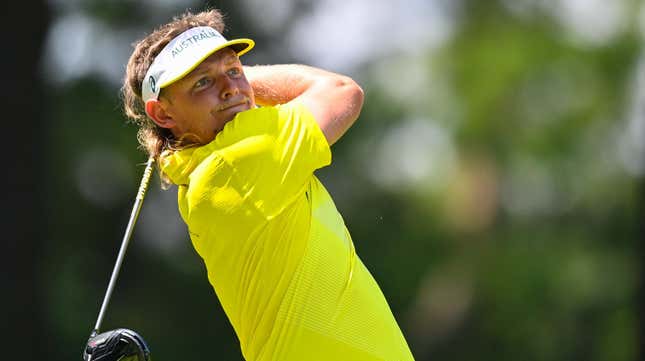 The PGA Tour season is over, and the only PGA-sanctioned event left on the calendar is the President's Cup, which Saudi Tour golfers are ineligible to play. Cam Smith won't be included, despite qualifying for the international team, and neither will the other five golfers who announced their move a few days after the conclusion of the Tour Championship on Sunday.

Which NFL QB gets benched next? | Agree to Disagree
Smith and fellow Australian Marc Leishman were rumored to make the jump, and they made it official along with Joaquin Niemann, Harold Varner III, Cameron Triangle, and Anirban Lahiri. The only golfers ranked in the top 20 of that group are Niemann (19), and, of course, Smith (two).
All six players will participate at the Saudi Tour's next/fourth event at The International in Boston on Friday, and this is the window that Greg Norman and his boy the Saudi Crown Prince Mohammed bin Salman — MBS to his friends — have been waiting for. The President's Cup doesn't start until Sept. 20, and there are two Saudi stops before then and another three after.
All eyes that were on Rory McIlroy and Scottie Scheffler last weekend will shift to Phil Mickelson and his motley crew of morally reprehensible gas bags — well, at least the eyes that aren't watching football. This weekend's tournament is the only one not going head-to-head with an NFL Sunday, and even then it's going up against Week 1 of college football.
G/O Media may get a commission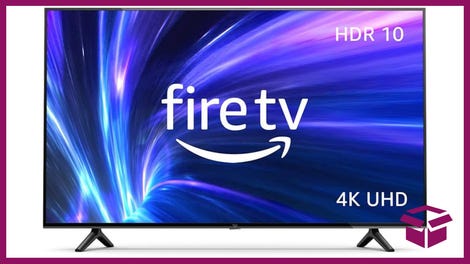 42% Off
Amazon Fire TV 50" 4K Smart TV
If the Saudi Tour wants to rival the PGA, it's going to need to attract a bigger audience than the people streaming LIVGolf.com on an iPad next to their flatscreen that's exclusively dedicated to pigskin. I'm sure ESPN — as soulless as it is — will air a few highlights on SportsCenter, but they'll probably get, what, 30 seconds in between talking heads screaming about Alabama or the Cowboys or whatever tertiary football segment the producers have deemed more important.
The only way a Saudi Tour highlight leads the Worldwide Leader's flagship show is if Mickelson, Dustin Johnson, Smith, and Brooks Koepka wrestle each other on the 18th green to resolve a tie at the top. (Please make this happen solely for the opportunity to bring in Bryson DeChambeau WWE-style to pummel Brooks with a 1 iron while Arlo White and David Feherty scream about the rules official looking the other way.)
I think more people would tune into these goobers playing Top Golf than whatever whacky format Norman and Co. have cooked up. I've never seen Steph Curry's Holey Moley on ABC, but that seems like a more entertaining structure than these slugs oozing around a course for 54 holes, weighed down by so much blood money that they give a fuck about the outcome.
Regardless of how rewarding a massive payday is, how is Smith going to feel this time next year after being unable to defend his Open title? At what point does Donald Trump up the difficulty, placing a crazy inflatable arms guy in the middle of the sixth fairway at his course in Doral?
Judging off of a small sample size (that's going up against a juggernaut that demolishes ratings records to the point that NFL games are in their own stratosphere) won't be an indication of the Saudi Tour's viability. We'll find that out next summer when it's poaching down weeks for the PGA — and has a platform where ratings can actually be tracked.
However, until I see crowds go bonkers over things like McIlroy draining a 30-foot putt to take the lead late Sunday, I'm highly skeptical that the product will resonate outside of the very niche, very, umm, accommodating fans that get off at the mere utterance of big name golfers.