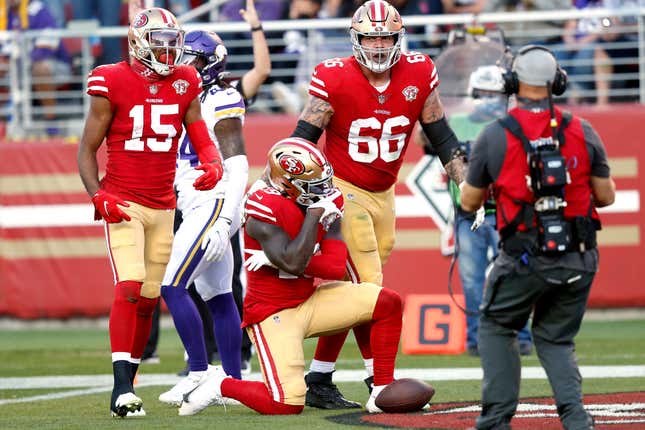 Happy late Turkey Day. I hope those who enjoy Christmas music were at least able to hold out until after the Thanksgiving meal.
We got a great game during most people's dining hours that Thursday, and a solid slate of action on Sunday. As November comes to a close and there are seven weeks remaining in the season, a question some might have is: Who are the Super Bowl favorites?
I may not have a clue who is going to finish the 2021 season with the best record in the AFC, but I do know the Kansas City Chiefs should be the clear favorite to represent the conference in the Super Bowl. The best teams in the NFC have been the Green Bay Packers, and the Dallas Cowboys — Randy Gregory, DeMarcus Lawrence, Tyron Smith, and the wide receivers are all coming back. I guess I can be sold on the No. 1 seed Arizona Cardinals, and the Tampa Bay Buccaneers… they are the defending champions and substantially better than every team in their division.
Three-to-five Super Bowl contenders should be enough, but there are no more undefeateds and there will be no 16-1 juggernaut headed into the playoffs. With all of the injuries, young quarterbacks leading teams, and an erratic Chiefs offense, this season there is room for a 2007 New York Giants-type Super Bowl run.
There are three teams who after strong showings on Sunday, and in recent weeks, have a chance to do their best Eli Manning and Michael Strahan — sans the space shuttle and television shows — impersonations this season, including two teams who lost on Sunday.