The story from Mike McQueary, the Penn State football assistant who allegedly witnessed Jerry Sandusky anally raping a young boy in 2002, came under scrutiny once again over the weekend when a man present for his first account disputed his testimony. The Harrisburg Patriot-News points out that there are now four different versions of McQueary's account, one of which helped get Joe Paterno fired from his head coaching job and led to perjury charges against two former PSU officials.
In 2002, after he allegedly witnessed Sandusky engaged in a sex act with the young boy in the locker room showers, McQueary—then a graduate assistant at the university—immediately went to his father's State College home to share what he had seen. He told his story to his father and his father's colleague, Dr. Jonathan Dranov, who is a close family friend to the McQuearys. The Patriot-News spoke to a source who knew the details of Dranov's grand jury testimony, and it differs from McQueary's original report (and from his subsequent reports). According to Dranov,
McQueary heard "sex sounds" and the shower running, and a young boy stuck his head around the corner of the shower stall, peering at McQueary as an adult arm reached around his waist and pulled him back out of view.

Seconds later, Sandusky left the shower in a towel.
When he was interviewed by investigators in 2010, McQueary told them that he witnessed Sandusky sodomizing the boy, who stood with his hands against the shower wall. He said that both Sandusky and the boy saw him before he left the locker room. The same account made it into the grand jury presentment that was released in early November.
In Dranov's grand jury testimony, he reportedly said that he "asked McQueary three times if he saw anything sexual, and three times McQueary said no."
In the Patriot-News, Sara Ganim points out the four versions of McQueary's handling of the 2002 incident, which are all quite different—even those that come from McQueary himself:
• His grand jury testimony says he heard slapping noises and saw a boy being sodomized by Sandusky.
• His hand-written statement to police says, "I did not see insertion. I am certain that sexual acts/the young boy being sodomized was occurring." He says the whole incident lasted about a minute.
• In an email he sent to friends following the firing of Joe Paterno, he says "I made sure it stopped," something not mentioned in the grand jury testimony or police statement.
• And now Dranov's testimony describes a new scenario.
G/O Media may get a commission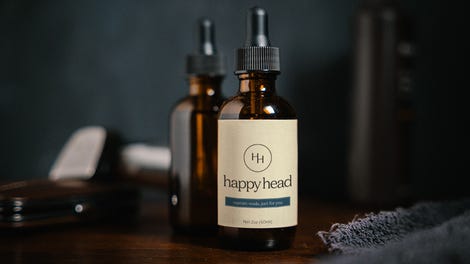 Dranov's testimony apparently could undermine the perjury charges against former athletic director Tim Curley and former university vice president Gary Schultz. Both testified that McQueary only told them that he only saw "horseplay" in the shower, while McQueary testified that he told them he'd witnessed a rape. Paterno was fired for similar reasons.
Another version of Mike McQueary's story about Jerry Sandusky surfaces [Patriot-News]