A certain subset of the dumbest people alive are riled up over an unbelievably specious conspiracy theory that posits Hillary Clinton and her associates are secretly running a pedophilia and child trafficking ring out of the basement of Comet Ping Pong, a pizza joint in Washington D.C. It's known as Pizzagate, and relies upon intentionally misreading the emails of John Podesta, released by Wikileaks, to suss out a pattern that's not there of symbols that don't exist that purportedly show that the "pizza" discussed by Clinton campaign staffers is actually "children." Alex Jones is a believer, the son of Donald Trump's national security advisor is a believer, and the terrifying guy that went to Comet Ping Pong this weekend and fired his gun is a believer.
Mavericks center Andrew Bogut can't quite be classified as a believer, yet, however he definitely sees through the lies perpetrated by the LAMESTREAM media, and has some questions about Pizzagate, as noted by our friends at Vocativ.
Snopes, another noted liberal media runaround:
G/O Media may get a commission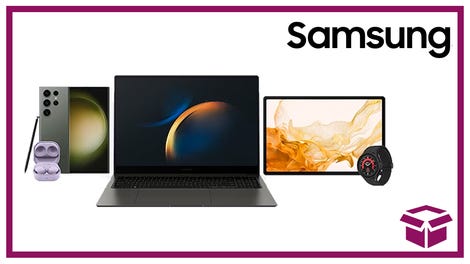 24 hour deals
Discover Samsung - Daily Deal
Anyway, in the weeks since he first had some deep thoughts about Pizzagate, Bogut seems to have only become more convinced that's it's real.
Makes u think.

Update, 7:34 p.m. EST: Bogut has deleted these last two tweets and we've replaced them with screencaps.
[Vocativ]