Last weekend, Jack Wilshere did what Jack Wilshere always does: get injured. This time (like last time) it's a fibula fracture, and it has ended his season. In response, Arsenal are reportedly set to do what Arsenal always do: give yet another inflated contract to a guy who can't stay healthy.
The Times has the story, and to be fair it's not totally, completely out there. Arsenal want to re-sign Wilshere, whose current contract runs out in the summer of 2018, in order to "protect the transfer value of an asset who could leave for nothing 12 months later, as well as giv[e] him the encouragement to return to fitness as soon as possible." (Yes, nothing incentivizes someone to hurry up and get healthy like a fat, new, long-term contract.)
Meanwhile, Wilshere is a little more cautious. The Times reports that Wilshere doesn't expect he'll be in line for much of a salary hike from the £80,000-per-week he's making now, and is unsure of the role the club expects to use him in. Wilshere is somehow still only 25, and has actually played pretty well on loan at Bournemouth this season during his 27 Premier League appearances. It's not crazy that he'd want to keep his options open with an eye toward signing with a team that will actually play him.
If you squint, you can see how all of this makes sense. When healthy, Wilshere is a perfectly legit EPL-quality midfielder. Especially because he is English, that makes him a valuable asset that Arsenal aren't wrong to want to hold onto, even if they don't expect him to be starting many games for them in the coming years.
Wilshere's preemptive balking at the reported new contract is also sort of understandable. What he needs more than anything is to play. Wilshere is still extremely talented with a rare set of skills (for an Englishman at least), and wasting away on the sidelines either because of injuries or because he isn't first choice will only limit his already hamstrung career further.
G/O Media may get a commission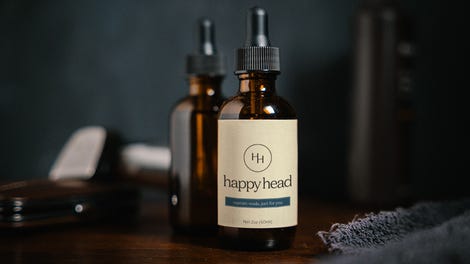 So yes, you can see where everyone is coming from here. But also, this is fucking stupid!
Why the hell do Arsenal want to continue flushing £80,000 a week down the toilet for a player who is always hurt, is always caught in some dumb controversy, and who does not appear up to Arsenal's current standard? They're already spending a bunch hoping Aaron Ramsey can stay healthy enough to contribute; why spend even more on a lesser, even more frequently injured version of the same player? Why not go after a younger prospect with more upside who's a better tactical fit and pay him a fraction of that? And if the plan is to sell him, do they really expect Wilshere to stay healthy enough to fetch a half-decent transfer fee a couple years down the line?
For Wilshere's part, is he really going to scoff at a weekly salary that will probably end up being north of £80,000 right after suffering yet another serious injury? Which clubs exactly does he expect to be lining up to pay him something close to that for the right to have him sit on their medical table for half the season? And does he think he's good enough to warrant a prominent role anywhere other than where Bournemouth currently are, safely and solidly in the midtable?
It's so clear where all of this is headed. Arsenal and Wilshere will reach some "mutually beneficial" contract terms, something like £90,000 per week with lots of performance-related incentives. Wilshere will come back from his injury sometime early next season and play pretty well during his irregular starting appearances.
Then, right as everyone is wondering if this is the year when the man who bossed Xavi and Iniesta as a teenager finally reaches his potential, he'll lunge into some rash two-footed challenge in a winter match against Brighton and Hove Albion. Somehow, he'll come away from the challenge as the one injured, breaking his foot in the process.
A dejected Wenger (who will also receive a contract extension despite not doing much to deserve one) will solemnly intone about the "freak injury" that "could've happened to anyone" and doomed the impossibly unlucky Wilshere to another long stint out of the game. Wilshere will rehab, get photographed in an alley doing something unmentionable, then return late in the season for a few unmemorable cameos.
Soon after, both parties will realize what had been clear all along: the two need to split. Rumors will swirl that Pep Guardiola retains faith in the still fairly young man's talents, and that José Mourinho loves the guy's combative attitude. Ultimately, though, it will only be clubs in the bottom half of the table making sincere inquiries into Wilshere's availability.
These teams won't want to shill out too much money in either transfer fees or salary for the perpetually broken player, so Arsenal and Wilshere will agree that the moment isn't right to get him the move he deserves. And hey, maybe he'll come good for the Gunners this time, it's worth a shot. Thus he'll stick it out, yet again marginalized as Arsenal's fourth or fifth midfield option.
Neither party will be happy about this arrangement. Both would prefer a clean break. Yet Wilshere's salary and playing time demands will thin the pool of realistic potential suitors, and the sizeable transfer fee the club will ask for in return for his services will only limit the options further. Financial interests and misguided loyalty will keep Wilshere latched to Arsenal's bench for far longer than anyone expected.
Finally, years later, a disheveled, chain-smoking Wilshere—a more prominent figure in London's hookah bar scene than in the Premier League—will accept a cut-rate deal to join a team in the Championship in an effort to salvage the final few episodes of his disappointing career. Wenger—who will have died the year before from a heart attack suffered after being told he was finally being fired while scouting academy prospects at a Belgian U17 game—will not be there to send him off. What once seemed like such a promising marriage of club and player will end in frustration and regret.
It will be the saddest spectacle. And it all could've been avoided had they not agreed to that dumb extension back in 2017.
[Times]