Pro Football Focus has consistently ranked Lions guard T.J. Lang as one of the best offensive linemen in football. This doesn't seem to have curried any favor with Lang, who went on 97.1 The Ticket yesterday and called the site "absolute garbage."

Here's the heart of Lang's beef, as transcribed by CBS Detroit:
"My opinion is there's no way you can possibly accurately grade offensive linemen if you haven't done that job before in your life. A lot of these guys, they're not qualified to be grading NFL players," Lang told the Valenti Show on 97.1 The Ticket. "A lot of the stuff I realize is pretty basic, obvious information. If I clearly just get whooped and let up a sack, you can say, 'Yeah, that guy let up a sack.'"

[...]

"But they don't know anything about identification, what offensive linemen are supposed to do. They think if a guy blitzes off the edge, that's automatically the tackle's block, but a lot of times that's not the case. They've always graded me well, which I don't mind, but I still don't respect it," Lang said.
Lang isn't launching the tired old "these nerds never played the damn game!" complaint here, he's making a valid critique about PFF's method of qualitative analysis. (Which should be distinguished from their data collection, which is quantifiable and quite useful.) PFF arrives at their grades by watching every player on every play and giving out individual grades, and in a sport as complicated and interlocking as football there are going to be things that an outside observer simply can't see. What frequently looks like a blown assignment by one player might really be a player trying to make up for the blown assignment of another player.
If Lang and other players are particularly wary of PFF, it's hard to blame them. The site's majority owner is Sunday Night Football analyst Cris Collinsworth, and not only are PFF's grades incorporated into the broadcast, the site sells its proprietary data to teams. It's one thing to be called a shitty player by a hack local columnist, but when a site that is gaining increased influence over both fans and front offices does it, that can be nerve-wracking.

G/O Media may get a commission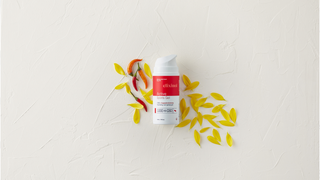 Update (12:12 p.m. ET): PFF's Sam Monson sends along this response to Lang's comments:
Well, first we've got plenty of NFL input and experience connected to PFF. Former NFL coach Gunther Cunningham is on staff. Former NFL lineman Will Montgomery is grading games. We just sent one of our Senior Analysts back to the NFL (Bobby Slowik) who is now coaching with the 49ers. Our grades are audited weekly by the Pro Coach Network, who have ~400 years of combined coaching experience. The grades aren't just the random musings of a bunch of guys sitting in their basements guessing at line play.

We don't just assign things to the nearest lineman. We look at things like which way the protection is sliding, where the QB is dropping to (does he drop deeper than he should because of inside pressure, killing the leverage of the tackle - like happened to Bobby Massie for Chicago on the game-ending sack this week). We assign sacks to QBs, or have categories of unblocked sacks, the system is far more nuanced than some other places and than many seem to think.

It seems like T.J. just doesn't know enough about what we do or how we do it. Any time he wants to take a look at the system or walk through what we're doing we're an open door.