The NFL's determination to erase fun from its sport isn't limited to its staid distribution of training videos for touchdown dances. The Washington Post and ESPN have reported that the league's competition committee is also set to consider a proposal to ban leaping over the line of scrimmage on extra points and field goals. And the NFLPA appears to be on board with the idea. Because why should anyone ever again get to enjoy anything like this?
The proposal will be introduced at next week's league meetings in Phoenix. The NFL already has a rule in place to protect long snappers, and this is what the rulebook prohibits at 12-1-3-(s) as far as leaping during extra points and field goals (emphasis mine):
Running forward and leaping in an obvious attempt to block a field goal or Try Kick and landing on players, unless the leaping player was originally lined up on the line of scrimmage when the ball was snapped.
That "landing on players" bit is important, because it already seems to address the issue of player safety. ESPN's Kevin Seifert nonetheless points out that "the rule is difficult to officiate," and an NFLPA source told me the union feels that launching oneself "over a group of bodies" increases the risk of "catastrophic" injury. Or, as NFLPA president Eric Winston told Pro Football Talk:
"The jump-over rule on the field goal concerns me. I would say that there's a chance for a big injury on that play. Just for the jumper getting his legs caught up and landing on his head and for the offensive linemen in between the 'A' and 'B' gaps. If that guys and gets his legs hit and falls on someone's leg, those are big injuries. Those aren't sprained-ankle sort of injuries."
G/O Media may get a commission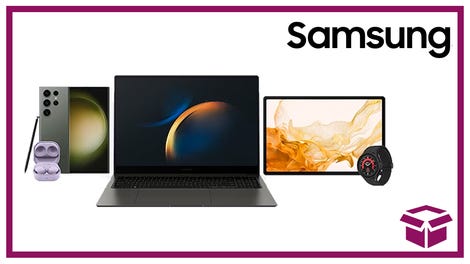 24 hour deals
Discover Samsung - Daily Deal
But Winston, an offensive tackle with the Bengals, might want to consult with the rank and file, like linebacker Bobby Wagner and safety Kam Chancellor of the Seahawks: