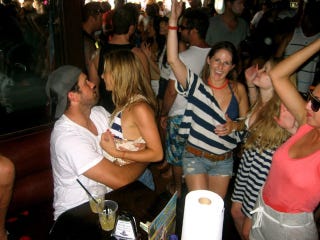 Hey, remember that thing I wrote on Friday about the Texans storming their way to top seed in the AFC? And remember that game they won 37-9 on Sunday?
Yeah, forget all that. Matt Schaub's out for several weeks with a foot injury, which means, ta-da, Matt Leinart will start. Duck and cover, everyone.
UPDATE, 7:05 p.m.: Oh no, oh no. Schaub's done for the season. It's your time, Matt.