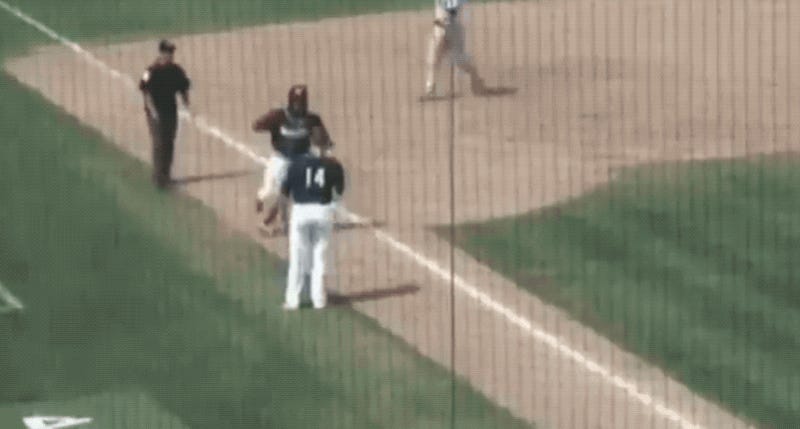 The New Hampshire Fisher Cats entered the bottom of the seventh* inning Sunday down 5-3 to the Binghamton Rumble Ponies. The very brink of a loss! Whatever would they do? Whosoever could save them from these dire circumstances?
[Cue The Natural music]
It was a four-hit day for young Vlad, including this three-run walk-off dinger. Will the damn Blue Jays just call this young superhero up to the majors already. For crying out loud.
More video!