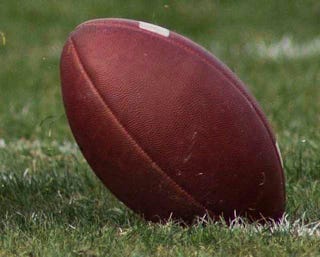 Defense must be optional in Northern Ohio League high school football, and both Tiffin Columbian and Shelby apparently declined to play any. That's the only way to explain Tiffin's 83-82 overtime victory. Well, that or Cliff Miller—who rushed for around 500 yards and scored ten TDs—is a god.
Miller's yards numbers differ from scoresheet to scoresheet, either standing at 436 or 516. What isn't up for debate is his 62 points, the most crucial being the last two; after Shelby opened OT with a touchdown and PAT, Miller responded with another touchdown of his own, plus a two point conversion to seal things.
The two teams' combined point total of 165 is tied for the highest ever in Ohio high school football history. One report put the total yardage gained between the two at 1,376. Hopefully someone recorded this firework show and promptly uploads it to Youtube.
h/t Marc