Name: Rafalca
Sport: Dressage, in which a horse—ridden by someone in funny clothes—must complete a series of choreographed movements based on physical cues the rider gives. It has been referred to as "horse ballet," and it is definitely just for rich people. But it has made possible YouTube videos like this one, though, so that's nice.
Hometown: Moorpark, Calif.
Age: 15
Why you should care about her: One of Rafalca's owners is Ann Romney, wife of presidential candidate Mitt Romney. If Romney becomes the next president, Rafalca will become the nation's First Horse. She would join a long line of notable First Horses, including: President Zachary Taylor's horse, Old Whitey, George Washington's horse, Nelson, who was nicknamed "Old Onzie" for unknown reasons, and President John Tyler's trusty steed, who was known as The General.
But no one wants to talk about the kind of First Horse Rafalca could be, or the kind of Olympic horse she is now. Most everyone wants to hold her up as a political prop, an example of how the Romneys are obscenely wealthy and blissfully out-of-touch.
G/O Media may get a commission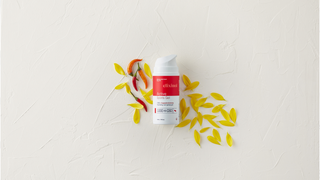 Feeding and stabling her, to be fair, costs a fucking fortune. Last year, the Romneys declared a $77,000 loss due to expenses related to owning and caring for the horse, and they only have a third of the ownership share. The Romneys spent more on the horse's healthcare than the average American family spends on its. The Colbert Report and the Democratic National Committee both poked fun at the horse.
This isn't fair to Rafalca, who had no control over who would own her. (Had she been able to choose, maybe she would have chosen differently.)
Her owners bully her too. In an interview with the esteemed Dressage-News.com, Jan Ebeling, Rafalca's rider and co-owner, had this to say about his horse:
She doesn't understand what's going on. I do, of course, so it's up to me to remain focused on what we need to do, to go into the ring just like we do every day at home and ride the best we can… and to take care of her.
How nice for the stupid horse, Jan.
When Rafalca qualified for the Olympics, Ann Romney sent out the following congratulatory tweet to the guy in a top hat who sits on top of Rafalca while she does all the work:
What's a horse got to do to get some love?
Olympic/world championships experience: Rafalca has made it to the World Cup Finals in 2009, 2011, and 2012. Most recently, she finished third at the U.S. Equestrian Federation National Dressage Championships in Gladstone, N.J., which earned her an Olympic berth.
Sexy-pose threat level:

Olympic archetype: Mary Lou Retton
Scouting report from some guy on the internet: From YouTube commenter samon397:
My big guy is 22 and he lights up when I get him ready for a ride. As for you critics? I was a nationally competitive gymnast for 10 years as a kid - practiced 5 hours a day, 6-7 days a week- so I know what a sport is. It takes years of training to get horse and rider to this level. Plus it keeps my rear end in superb shape. By the way, I'm not a Mitt Romney supporter but I absolutely love this mare. Congrats on going to London Rafalca!!
Scouting report from home country: From Today:
The odds seem to be in Rafalca's favor. She placed high in the qualifying competition, scoring an overall 73.169% out of a possible 100, which put her nine slots ahead of her other teammates on the U.S. Equestrian Team.
Did you know?: Rafalca has her very own parody Twitter account! Also, check out this picture I found of two horses trying to eat each other.:

Forecast for 2012: Rafalca is in a good position to earn a medal at the summer games, but whether she wins or loses is less important than the fact that she has helped introduce dressage to a wider audience and alerted everyone to the fact that top hats are still a thing.
Relevant Bob Costas facial expression:

Image via Jennifer Bryant, who is a very nice lady and runs the United States Dressage Federation's Olympics blog, The London Eye, which you should definitely read in order to learn more about dressage.