Is this true?
"No, not at all."
This is what Ron Artest told me, after I called him at the cellphone number I got from our author—who's neither a model nor a scuzz-money profiteer—who wrote that she texted with Ron Artest on this number. She also wrote that she received dong multimedia in June from this number. (And the number, which has a 310 area code? Registered to "Ronald Artest.")
And he told me all of this nonsense before his Friday afternoon Twitter spree, since deleted. Also before my email and phone conversations with Matthew Hiltzik, Ron's new powerhouse publicist, who reached out to me Saturday night. Hiltzik, a former Democratic operative, now handles Glenn Beck, Alec Baldwin, Katie Couric, and Don Imus, among others.
Hiltzik first contacted me over email: "I do some communications work w/ ron and wanted to reach out to you." He seems an odd choice given the published information about his clients and expertise—although TMZ recently quoted him as Justin Bieber's rep. And four years ago, he handled Tracy Morgan. Maybe he has both Media Matters and TMZ on speed-dial. Hiltzik wouldn't comment on the record about how he came to handle Ron very recently.
Back to Thursday, or the messy phone call that perhaps prompted Hiltzik's hiring. Really, I asked Ron, are you sure you want to stick to your story? The girl said the texts came from this number.
G/O Media may get a commission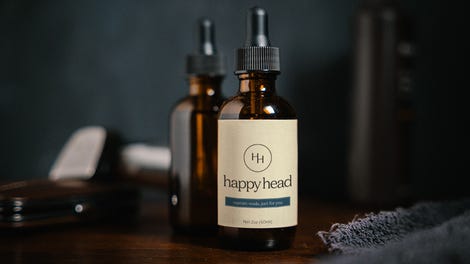 "I don't have a text-based relationship," he said. "Not even an option."
Ron seemed flustered, and so was I. We were in between the past—where this story would be a simple "he said, she said," no electronic records—and the future (or, I suppose, the present), where no athlete would leave any digital fingerprints on any device. He had left the tracks and not covered them.
I tried to change the topic, asking Ron if he was dating anyone, or married. After a pause, he said, "Yeah, I'm married. I don't do anything with girls on my phone."
Today, we found out that first part wasn't true, either. TMZ reports, and we suspect they're right, that Ron and Kimsha have been divorced for two years.
After all, hanging in that pause was plenty of evidence to the contrary, mostly in the form of a young lady named Shin Shin. Yeah, Ron's publicly been with Kimsha Artest for many years, with a gaggle of children. He's introduced her as his wife on national TV after their divorce. But they had a domestic dispute in 2007, and Artest's probation on that misdemeanor ended only last year.
Kimsha will be appearing on the upcoming season of VH1's popular Basketball Wives, which features few actual wives, but plenty of exes: Dwight Howard's, Michael Olowokandi's, Antoine Walker's, Shaq's, Eric Williams', Kenny Anderson's. It's a strange group. I reached out to the program's producers, who referred me to network publicists, who haven't returned emails or phone calls. It's OK; they're probably busy writing this into their scripts.
I didn't know what to say to Ron on Thursday, because he also started telling me about some girl who was falsely claiming to have his kid. I tried to tell him our author was making no such claim, but he wasn't interested in that.
He conflated the two women and called them out on Twitter, once we got off the phone:
I told her do it!! I'm waiting!! Lol I'm not a pAy off guy!! I'm not scared of those accusations!! You won't scare a $ out of me people!!
This girl tried to scare money out of me. Said she was going to report she was having my baby and that my friends sexually abused her!!
The woman writing for us didn't want any money, as I said. And I told Ron that it all happened on Twitter and cellphone, never 'IRL'. Is there a reason someone else would tweet from your account? Send naked pictures from your phone?
"I have people that run my Twitter," Ron told me. He said he would never meet a girl over Twitter or DM. But Ron's never before—even under controversy—claimed that the tweets were someone else's. Could tweets like "Best apple juice! Martenellis" or "Martin lawerence Best comedy sitcom ever" really come from a PR handler? Plus, a former associate of Ron's told us that he's never had a Twitter handler.
After we got off the phone, he blamed hackers:
And it's worse when the hackers send u naked pics of humans I'm changing my number and phone ! This is ridiculous !!!
I hate when hackers change your passwords!! That sucks
That's crazy that people can hack and type for you and sneak in emails and stuff!!! I hope they get caught!!
First my Facebook cell phone and twitter Now they hacking my twitter thru my phone!! Technology sucks!!
Yes, of course, Ron is still looking for the real hackers who sent him "naked pics of humans." He says he's gonna put 'em on blast. But the texts and dongs came from a cellphone, not Twitter, and, yes, it was the same phone line I had called Ron on. The same phone he would answer the next day, claiming he was not Ron Artest.
But we weren't going to get anywhere. There was a mountain of digital evidence and dong at odds with his obfuscating. "Do you have any other questions?" he asked. "I'm not gonna answer the same question again."
Are you excited about the new coach, I asked, Mike Brown's name having floated out of my mind at that moment.
"Yeah, yeah," he said. "We've known each other for a while."
To be continued...