Washington State quarterback Connor Halliday set the FBS record for most pass attempts in a game on Saturday in a blowout loss to Oregon. He did it despite the game being all but over, and Ducks defensive coordinator Nick Aliotti was pissed at WSU coach Mike Leach for making it happen. "Total bullshit," Aliotti said. "And you can print that and send it to him."
The Cougars' offense was...not balanced. Washington State rushed just 12 times for two yards, while Halliday was 58 of 89 for 557 yards passing. From the mid-third quarter on, with WSU down 24, Halliday threw every single time—33 straight passing plays, most of them against Oregon's second-string offense. It continued even into the final minutes, with the game well out of hand. It was clearly an attempt to rack up record numbers (And Halliday set a number of Pac-12 and school marks). Aliotti went off in his post-game press conference, directing his ire at Leach:
"That's total bullshit that he threw the ball at the end of the game like he did," Aliotti said. "And you can print that and you can send it to him, and he can comment, too. I think it's low class and it's bullshit to throw the ball when the game is completely over against our kids that are basically our scout team.

"Make sure he knows that. Because I don't really care."
It's sort of an interesting debate, and a reverse of the usual one about running up scores: Does Aliotti have the right to complain about an opponent padding its stats in a game that's already decided? Probably not, unless you want to say "playing to the whistle" is now against some unwritten rule. It's also not clear who the victim is, besides Oregon's defensive numbers—and in that case, Aliotti's bemoaning Halliday's quest for stats because they threatened his own.
Leach refused to get into a war of words, telling a reporter, "I don't criticize other teams or coaches. I focus on coaching my team."
G/O Media may get a commission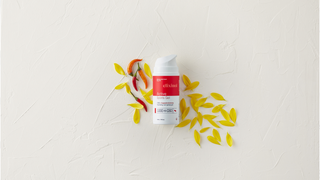 After a nice talking-to from Mark Helfrich, Aliotti formally apologized last night. From comments released by the university:
"I'm embarrassed that I got caught up in the moment after the game," Aliotti said in the release. "There's no excuse, but sometimes right after the game the adrenaline is still flowing and I made a huge, human error in judgment. I wish I could take it back, and I promise it won't happen again.

"I'd like to apologize to Mike Leach and Bill Moos (Washington State athletics director), Washington State and its fans, and Oregon and our fans."
The real loser here? Drew Brees, who saw his old record of 83 pass attempts shattered. But Brees's mark, set in a 1998 game against Wisconsin, might remain more impressive: Despite a then-NCAA record for completions, it took a last-second TD for Purdue to even put up 24 points.