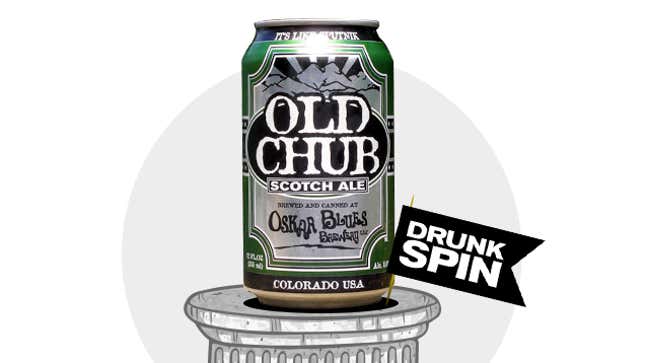 If you want to be taken seriously in the American beer-geek underground, the first thing you've got to do is grow a big, nasty beard. This is a bit of a challenge for the many aspiring beer geeks who happen to be women or unscuzzy men, but rules are rules. I need to see your beard before I can hear your opinions.
How running an NFL team is like running a restaurant | Chef Emeril Lagasse
The next thing you've got to do is decide which is the Best Beer in the World. Your choices are: Russian River Pliny the Younger, Alchemist Heady Topper, Founders Kentucky Breakfast Stout, Whatever the Best Hill Farmstead Thing Is Supposed to Be, 3 Floyd's Zombie Dust, Some Obscure Belgian Shit That Costs $80 a Bottle, Several Huge Ones I'm Surely Forgetting, or Other. Other is probably your true favorite, but it can be exhausting to justify. Just go with Zombie Dust—it's the most fun to say.
I tend to sit these conversations out. I suppose I have a handful of favorite beers at any given time, but they change not only with the whims and seasons, but also as I'm exposed to new things. And I freely admit that just because a beer is one of my favorites doesn't mean it's one of the "best" by any remotely objective standard. Schlitz is one of my pet brewskis, for instance, but I wouldn't fight anyone crazy enough to leave it out of his or her top 5. (If it's not in your top 10, you're just trying to be contrarian; even then I won't argue, though, because I don't engage with trolls.)
What I prefer to do is think about which beers and breweries are the most important to both my own little life and also to the Beer Life writ large. It's risky to talk about "importance," because to do so is to shuffle toward the insecure part of pop criticism that insists on intellectualizing its listicles by calling bands "seminal" and movies "essential," but the fact is that some beers and brewers really matter.
Regardless of what we think of their current offerings and/or business models, all decent beer folk appreciate Sierra Nevada and the Boston Beer Company for the huge role they played in reversing the several-decade-long decline in American beer quality. And even if you don't like Belgian-style or barrel-aged beers, you've got to respect Allagash and Firestone Walker, respectively, for advancing those noble causes. And despite all the shit I give the macro-brew conglomerates, I'm glad Anheuser-Busch was around to popularize freshness dating; similarly, Miller's Blue Moon imprint has nudged millions of less discerning drinkers toward the light.
Also, more and more great brewers are starting to offer their stuff in cans rather than, or at least in addition to, bottles, and we've got one company to thank for that: Oskar Blues, which started canning beer in Lyons, Colo., in 2004 (they've since moved their in-state headquarters to Longmont and expanded to Brevard, N.C.). And not only did Oskar Blues blaze this most necessary of trails, but they also happen to make really kick-ass beer. Dale's Pale Ale was the first truly great can of beer I ever drank, and it's still one of my favorites; Mama's Little Yella Pils is very popular, and though it's not among my preferred pilsners, I will grant that it's one of the least-stupid pun-based beer names out there. The seasonal Ten FIDY imperial stout is excellent (although a lot of beer-raters thought the 2013 release wasn't up to snuff).
These craft-can pioneers also go against the grain in showcasing a Scotch ale as an integral part of their year-round lineup. Old Chub is an eight-percent-ABV malt monster that reminds the bearded gentry you don't need a mountain of hops to produce a big, loud, fantastic beer.
Old Chub pours the deepest reddish-brown, with a strong off-white head. The first impression is of chocolate-covered blueberries, which now that I type it seems weirdly specific and made up, but I'm sticking with it. There's also some raspberry and raisins, and then a ton of coffee and caramel. The alcohol is apparent, which is often a flaw, but in this case adds some welcome pucker to a lightly hopped beer. The beechwood-smoked malt asserts itself at the end, where it roughs the sweetness up for a long, off-dry finish.
I can't think of a better easily accessible, American-brewed Scotch ale. It seems like the type of beer they'd do well in the upper Midwest. If so, or if I'm overlooking a superior Scotch ale from the hop-centric coasts or anywhere else, shout it out down below.
---
This is Drunkspin Daily, the Concourse's adequate source for booze news, reviews, and bullshit. We'll be highlighting a beer a day in this space; please leave suggestions below.
Will Gordon loves life and tolerates dissent. He lives in Cambridge, Mass., and has visited all of the other New England states, including, come to think of it, Vermont. Find him on Twitter @WillGordonAgain. Image by Jim Cooke.
The Concourse is Deadspin's home for culture/food/whatever coverage. Follow us on Twitter.