62. 46. 48. 38. 24. 42. 45. 59. 45. 51. 44. 47. 51. 59. 20. That's how many points Oregon scored each game this season.
Ohio State was able to do something only Arizona (the 24 points above) was able to do: shut down Oregon's no huddle, hurry up, spread, whatever you want to call it batshit insane offense. With Marcus Mariota running The Most Creative Show On Earth (I'm workshopping this one), Oregon has been nearly impossible to stop. I mean, they put up 59 freaking points in the semi-final game against the only undefeated team in the country!
Before the game Ed Feng identified Ohio State's 9th ranked pass defense as one of the reasons Ohio State was a sneaky bad matchup for Oregon. And Ohio State's secondary did well, bending but not breaking, assisted by some timely third down drops by Oregon. But it was on the defensive line where Ohio State's reigned, continually stuffing Thomas Tyner and Royce Freeman, and preventing Mariota from reeling off a huge run. Without a strong running game, Ohio State was able to sit back, double team downfield, gang tackle, and generally prevent big plays.
Holding Oregon to its lowest point total of the season was all the more amazing considering some of the bad positions Ohio State's offense put its defense in. Ignoring Mariota's interception on the final play of the game, Ohio State lost four turnovers to Oregon's zero. Oregon got the ball off of turnovers on their own nine, 30, 41, and Ohio State's 23, and only managed to score ten points. Oregon punted six times: they hadn't punted that many times since the second game of the season.
G/O Media may get a commission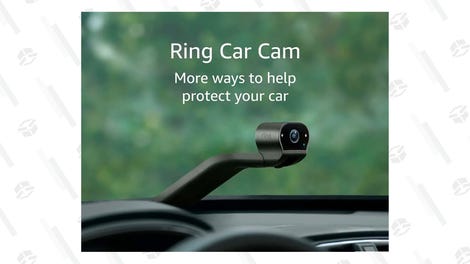 On offense, it was the Ezekiel Elliott show for Ohio State. Time and time again an Oregon defender got a hand on Elliott, but it wasn't nearly enough to bring him down. Oregon's defense has been average all season long—and average was good enough to get it done with an elite offense—but Elliott repeatedly made them look silly, rushing for 246 yards and four touchdowns.
With Elliott carrying the load, the only thing Cardale Jones had to do in only his third start was not blow it. He did throw an interception and fumbled the ball, but the interception was in no way his fault. Besides keeping the turnovers to a minimum, Jones kept broken plays alive by eluding would-be sackers, and used his linebacker's body to gain first downs in critical short yardage situations. ESPN—and, to be fair, probably a lot of other people too—expected that Jones's inexperience might show, but he did the exact opposite. In the mold of Alex Smith or some oft-criticized quarterback, Jones "managed the game."
With an elite running back and a stout run defense, Ohio State took control of the game in the middle of the first quarter and never relinquished it. They fully deserve their 42-20 championship.
Photo via Sarah Glenn/Getty