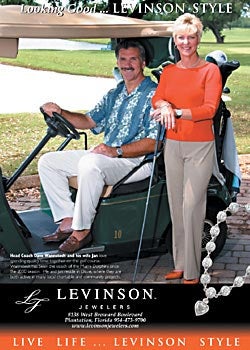 We've already made fun of Norv Turned today, but, you know, at least he has shown some aptitude as an offensive coordinator in several different locals. If he weren't coaching the Chargers right now, we might not even be thinking about him — even praising him. But there's no excuse for Dave Wannstedt, who continues to prove on a daily basis that he might be one of the worst, most overrated coaches of the last 10 years.
The Realests ranks Wannstedt No. 2 on the list of bad coaches, but we think every compelling case puts him at the top. Let's relive, shall we?
• After glomming onto Jimmy Johnson's name as Cowboys defensive coordinator, Wannstedt just missed getting the Steelers job that went to Bill Cowher.
• Hired by the Bears, he was put in charge of personnel decisions, despite never having served as a head coach. He went 41-57 in six years, with one playoff appearance.
• Undaunted, he was hired by the Dolphins to replace Johnson, who had provided him with an outstanding roster that he commenced decimating, most famously drafting two first-round picks for Ricky Williams. He was fired after running the team into a 4-12 hole in 2004.
• With the opportunity to reinvent himself, Pete Carroll-esque, at his alma mater of Pittsburgh, Wannstedt is 13-14 in two-plus years and lost by 20 to Connecticut at home this week.
If Wannstedt were hired by FOX to do TV, he'd follow Johnson around all day, getting him coffee, which he would then spill on Terry Bradshaw.
The Ten Worst Football Coaches [The Realests]