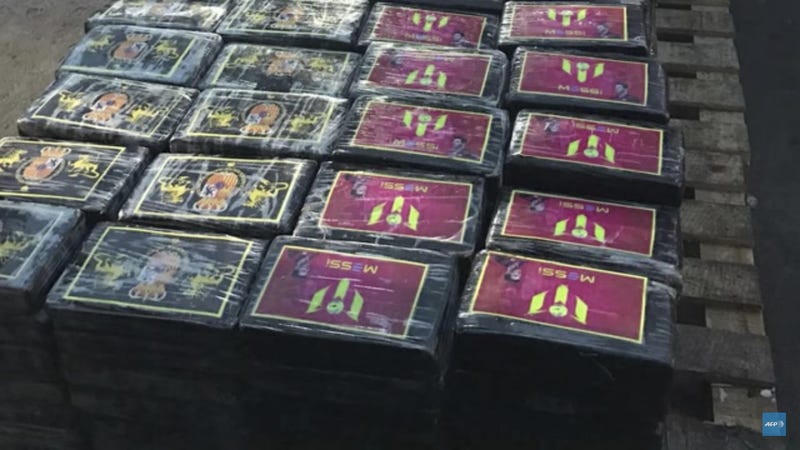 The above picture depicts some of the hundreds of cases ostensibly filled with tasty squid filets seized by Peruvian authorities yesterday. On the outside of these boxes are labels upon which the image of Barcelona star Lionel Messi, his name, and his brand logo are printed. On the inside are bricks of cocaine.
In total, 1,417 kilos of cocaine were seized in the bust, amounting to $85 million worth of drugs. Besides the Messi-branded containers, the others (seen to the left in the picture above) bore the crest of the King of Spain. The shipping container holding the drugs was headed for Belgium.
Here's a video showing off more of the product:
Presumably this coke, like the player adorning the squid filet boxes it was hidden in, is the best of all time.
[ESPN FC]