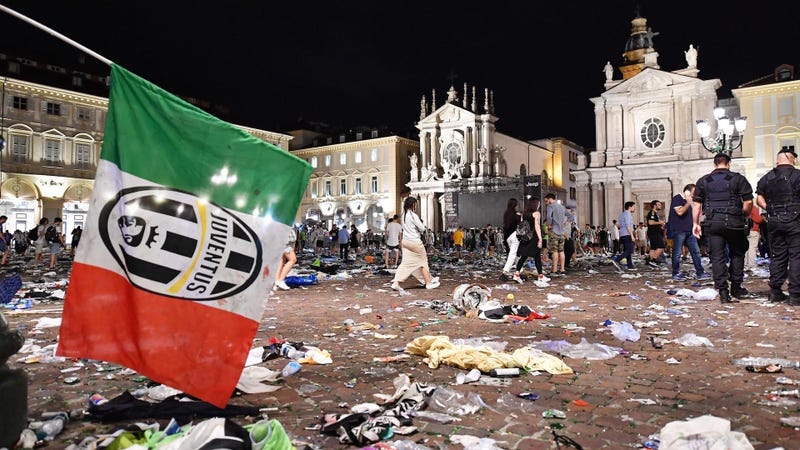 The injury toll has risen to 1,500 people from a crowd stampede at a Turin public watch party for Juventus fans yesterday, per the BBC and others.
The fans were gathered in Piazza San Carlo, one of the city's main squares, to watch the team's Champions League Final against Real Madrid. (Juventus ultimately lost, 4-1.) With ten minutes left in the second half, a bang was heard—feared to be a bomb at the time, but since identified only as a firecracker—and people panicked, with the center of the crowd rushing outwards and crushing others against the square's barriers.
Most of the injuries were reported as relatively minor, largely cuts on arms and legs, but seven people are still in the hospital. Three are in critical condition, including a 7-year-old boy who reportedly has head injuries.