Pablo Sandoval exited Sunday's game against the Blue Jays early after scoring from third base on a sacrifice fly. The Red Sox third baseman reportedly left because of "lightheadedness."
The play in question can be found here. There's no indication that Sandoval did anything to hurt himself other than running from third to home, a common thing that most MLB players can do, so the only choice is to believe that Sandoval, a professional baseball player, got tired while making a very common play.
It's not the first time this summer that Sandoval has drained himself by sprinting. In July, he removed himself from a game with "dehydration" after attempting to score from first on a double.
Sean McAdam of CSNNE wrote a column about how Sandoval's health is somewhat concerning, given that he is a professional baseball player who apparently can't play a full game if he's required to run the bases. When Sandoval left the Giants, he said that part of what appealed to him was that San Francisco would have required him to stick to a weight regimen. (The CBA prohibits strict weight clauses in contracts, but does allow for bonuses tied to weigh-ins—it doesn't appear that Boston included those in Sandoval's deal.)
G/O Media may get a commission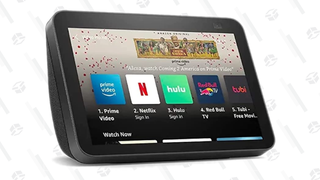 The Red Sox can't force Sandoval to lose weight. They do have to pay him another $70 million through 2019.
Photo: AP
---
Contact the author at samer@deadspin.com.