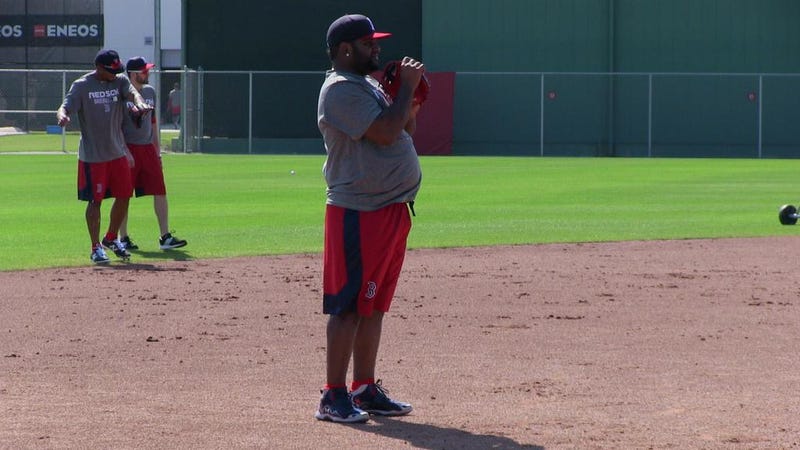 This photo comes from Boston.com's Steve Silva, and shows new Red Sox third baseman (signed through 2019) Pablo Sandoval on his first day in camp. OK, so maybe he's a little robusto. He just got $100 million guaranteed. That's not really his problem anymore.
It's not really the Red Sox's problem, either. You don't sign Sandoval expecting him to show up to spring training looking like Ronnie Coleman. You understand that he's going to be a big dude—often fluctuating wildly over the course of the season—but that baseball is filled with big dudes, and Sandoval manages to be an above-average defender. You know exactly what you're getting.
But if Sandoval happens to slump...I guarantee you'll have never heard "you fat fuck" yelled so many times in New England accents.