Your morning roundup for Feb. 25, the day you can feel safer because the Army may have used mind-control ops to persuade U.S. Senators to throw more war-bucks and war-flesh their way.
• Adam "Pacman" Jones was sentenced to one year of probation for his involvement in a "making it rain" inspired strip-club melee which resulted in three people getting shot, one of whom is paralyzed from the waist down. He said he's "praying everyday for the people that was in this situation that got hurt and (I'm) trying to do what ever I have to do to never comeback to nothing near this situation again." [Las Vegas Review Journal]
• Alicia Duerson spoke to an NBC affiliate in Chicago about her ex-husband Dave's life and death. She blamed his health for his suicide. [NBC Chicago]
• John O'Connor, the "mens" basketball coach of Holy Family University in Northeast Philadelphia, resigned the same day he and tender, sensitive player Matt Kravchuk, who accused him of being a meanie, appeared on Good Morning America together. [Philadelphia Inquirer]
• In last night's 93-89 loss to the Chicago Bulls, Chris Bosh of the Miami Heat shot 1-for-18. Worst shooting the NBA has seen since Tim Hardaway's 0-for-17 extravaganza in 1991. He also flopped like a Chilean under-20 defender. [ESPN] (H/T to many who gleefully ripped Lady Bosh.)
G/O Media may get a commission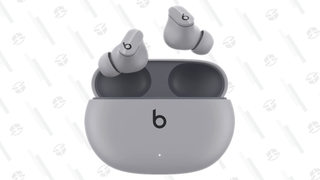 • Somebody not named Tim Tebow is still the Broncos starting quarterback. [Denver Post]
• Former New York Yankee Mike Kekich doesn't much like the prospect of a Ben Affleck/Matt Damon movie about pitchers swapping wives in the 1970s. Because it's about him and his wife, and Fritz Peterson and his wife. So, Kekich apparently moved to New Mexico and assumed a new identity. Or something. [New York Post]
• St. Louis Cardinals pitcher Adam Wainwright requires Tommy John surgery to repair his elbow. Procedure has yet to be scheduled, but he'll be down for 12 to 15 months. [St. Louis Post-Dispatch]
• After a goal in the Napoli/Villarreal UEFA Europa League match, fans were sent "into raptures." By raptures, the announcer meant, "onto the field because a railing collapsed." [YouTube] (H/T Sportpost)
• Swedish thugs targeted an old guy for robbing. Old guy turned out to be a retired professional boxer who had once been a sparring partner for the European light-middleweight boxing title in 1966. Old guy wins. [The Local] (H/T Tomuban)
****
May your Friday morning, afternoon and evening all be wonderful.