John "Papa John" Schnatter is sorry ... sorry he resigned as Papa John's chairman, you cowards!

The public unpersoning of Papa John continued apace yesterday, with the Papa John's board voting to continue distancing itself from Schnatter after his use of a racial slur on a May conference call. The latest moves are particularly humiliating: The board is requesting that Schnatter stop all media appearances on behalf of the company, and ended a sublease that granted him the right to use office space at Papa John's Louisville headquarters. That's right, Papa John's has evicted Papa John.
This follows on the heels of Papa John stepping down from the University of Louisville board of trustees; resigning as chairman of the board of Papa John's Pizza; having his name stripped from the Louisville football stadium and business school; being removed from Papa John's Pizza marketing, including its logo.
Once he had a few days to think about it, Papa John believes he got railroaded. The Wall Street Journal has obtained a letter Schnatter wrote to Papa John's Pizza's board:
"The board asked me to step down as chairman without apparently doing any investigation. I agreed, though today I believe it was a mistake to do so," Mr. Schnatter said in the letter, dated Saturday. "I will not allow either my good name or the good name of the company I founded and love to be unfairly tainted."
G/O Media may get a commission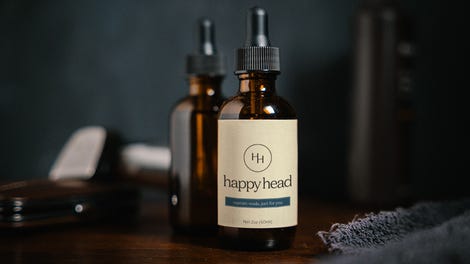 Schnatter's letter followed on the heels of a bizarre radio interview, in which he beefed with Roger Goodell and blamed the marketing company holding the fateful conference call for pressuring him into using the hard-R N-word.
Let's go back to Papa John's use of that slur, because there's an angle that's been kind of ignored. Here's how Papa tells what happened:
In his letter to the board, Mr. Schnatter said he was asked during the media training whether he is racist, and answered "no."

"I then said something on the order of, Colonel Sanders used the word 'N,' (I actually used the word), that I would never use that word, and Papa John's doesn't use that word," he said in his letter.
The weird thing here is ... well, the weird thing is Papa John using the N-word on a call about crisis management, and following it up with explaining that where he grew up, black people were lynched and dragged behind trucks. That's the weird thing, and let's never forget it.
But another weird thing is that no one seems to know where Schnatter got the idea that Colonel Sanders was dropping N-bombs. Yes, the Colonel was probably racist, but there don't appear to be any records or any reports of him actually using the slur. Did Papa John make this up? Did he dream it? Is declaring yourself less racist than a caricature of an antebellum plantation owner really the bar you want to set?
See you next time, on As The Papa Turns.