Reports are spotty and mostly en Español, but former MLB pitcher Pascual Perez was killed last night, the victim of a home invasion in the Dominican Republic. Perez, who pitched 11 seasons with the Pirates, Braves, Expos, and Yankees, was at his house in Haina, on the outskirts of Santo Domingo, when robbers broke in and attacked him with machetes. Domincian Today claims that he had just received his MLB pension payment, and that the money was a likely motive for the robbery.
There are also reports that Perez had been suffering from an unspecified illness.
Perez, all Jheri curls and beanballs, is in the running for the most '80s baseball player. He had his issues-a 1984 arrest for cocaine possession, for which he spent three months in prison, and a 1992 drug suspension that effectively ended his career-but the oldest of the three pitching Perez brothers was always more quirky than malicious.
Perez also began establishing a reputation around Major League Baseball that season for on-field antics that included shooting batters with an imaginary finger-gun, peering through his legs to see what kinds of leads baserunners were taking, regular beanings and threats, an occasional eephus pitch (which would come to be known as the "Pascual Pitch" in certain circles), and of course his gleaming curly locks. As one opposing manager proclaimed, "there's not enough mustard in the State of Georgia for Mr. Perez." Perez's response? "Everybody mad at me because they think I try to hit somebody, but I don't try to hit nobody. The coaches tell me, 'Don't be afraid sometimes to pitch inside,' so I do it."
He played a starring role in one of the ugliest games in baseball history, the famous Braves-Padres "Bean-Brawl" game of 1984. After he hit the first batter of the game, every one of Perez's at-bats resulted in brushbacks or plunkings. Three separate brawls ensued, providing the iconic image of Perez stalking around the backstop, bat in hand, ready to be used as a weapon. (Champ Summers, the Padres catcher who famously charged the Braves dugout to get at Perez, passed away just three weeks ago.)
But he may be best remembered for an incident in 1982, his first year with the Braves. Driving a borrowed car, having been in Atlanta for only four days, he managed to get lost on his way to the ballpark the day of a scheduled start, and ended up circling the city for hours. "I rent a car and get my driving permit that morning, and I leave for the stadium very early," he said, "but I forget where to make a turn right."
"There's a big radio and the merengue music was real loud," he says. "I forgot my wallet, so I have no money and no license. I pass around the city two times easy, but the car so hot I stop at a gas station. I ask for $10 worth, and the guy say, 'You Pascual Perez? People been waiting for you at the stadium." I'm 20 minutes away, he tell me. I feel like a heart attack. I think I get fired, maybe. Boss Torre say he fine me $100. I say, 'What you say, $100?' He smile, say, 'Ciento pesos' I smile. Ciento pesos worth only 10 bucks."
G/O Media may get a commission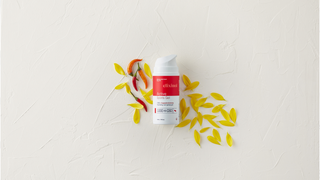 That earned him a pair of nicknames-I-285, and Perimeter Perez-and a place in the hearts of baseball fans, that place reserved for the game's amiable weirdos.