The next generation of the NHL is in good hands, with the likes of McDavid and Matthews and Patrik Laine not merely promising to be superstars in the near future, but playing like superstars now. Laine, Winnipeg's 19-year-old winger, with a pair of goals in last night's 4-2 win over Dallas, is now tied for the NHL's goalscoring lead. But because hockey is a young man's game, it can on occasion make you feel very old: Laine is tied with his boyhood idol, the player he always wanted to be like growing up, some old dude named Alex Ovechkin.

Laine's on a 15-game point streak, which includes 18 goals and eight assists, and it's the longest scoring streak by a teenager in NHL history. His brace against the Stars ties him with Ovechkin at 43 goals, and he doesn't exactly sound starstruck over being equal with his favorite player as a kid.
"Like I've said before, maybe a week ago, I don't want to be tied. I want to take the solo lead and I'll try to do that next game," Laine said.
Goal No. 42 came on a nice setup from a falling Blake Wheeler, while 43 came on a counter-rush the other way. In both cases, teammates did most of the dirty work, but that's classic Laine: preternaturally able to put himself in the right spot, and deadly with space. "Laine did Laine things again against us," the Stars' Jamie Benn said.
The Jets' 43rd win equals the franchise record, which includes the Atlanta years, and there are still 10 games to go. At 96 points, Winnipeg is third in the West, trailing the stacked Predators and just one behind Vegas, and then there's a serious gap before you get to the fourth-place Sharks and Wild. It might be a three-team conference, and if you don't really believe in the Golden Knights (like some, whose names I won't mention because VGK fans won't stop sending me—oops—angry emails at the slightest sign of disrespect), it could come down to Nashville and Winnipeg. Yes, the Jets are absolutely that good, though the loss of first-pairing defenseman Jacob Trouba to a potential concussion on Sunday could be a problem.
G/O Media may get a commission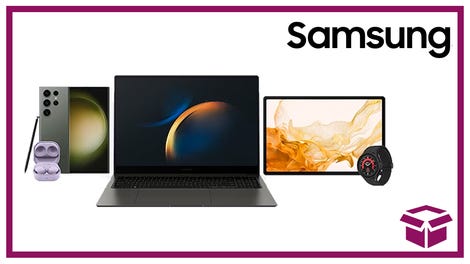 24 hour deals
Discover Samsung - Daily Deal
All of which is to note that the Jets are a lot more than just Laine's team, something that can't really be said of, say, Edmonton. But while Connor McDavid's excellent play on a mediocre team has led to a rearguard action for his MVP credentials, Laine's eye-popping numbers coming on good team have had the effect of burying his hype a little.
So has the perception that he's a bit one-dimensional. Yes, Laine plays on a deep team with a bunch of other stars, and yes, he's a scorer first and foremost (he's said his goal is to win a "Rocket" Richard Trophy), but couldn't you say that about Nikita Kucherov? And isn't Kucherov a contender for the Hart, while Laine isn't even in the conversation?
There's always been a bit of disrespect for pure scorers. Look how much shit Ovechkin got for many years, much of it unfair to the other angles of his game. (And in a pairing with the more well-rounded McDavid or Matthews, take your pick, Laine is definitely the Ovechkin here to the other's Crosby.) Laine hasn't received disrespect, not really, because he's just 19 years old and has scored 79 goals in 145 career games, and that's gaudy enough to shut up any potential critics. But he's certainly not mentioned in the same breath with the other two as potential franchise centerpieces. That might be underrating him.
Mathieu Perreault, who played in Washington from 2009 through 2013, sees a lot of Ovechkin in Laine's potential impact on the Jets' fortunes.
"The organization wasn't having a whole lot of success, and then they get Ovi as a young kid and he starts scoring goals, and all of a sudden the team starts winning," Perreault said.

"They became a very dominant team for many years. So you kind of sense that here, where the team's been struggling for many years, not making the playoffs. And then you get this young kid coming in and scoring goals for your team and helps your team win games. I think coming up in Winnipeg we'll have a dominant team for many years."
The Jets, with all their talent, are a great spot for Laine, whose game thrives with the right teammates setting him up in space. And Laine, with his long stick and heavy, deceptive shot—which itself has drawn comparisons to Ovechkin's—is an ideal finisher for his unselfish linemates. It's an ideal situation. It's got the Jets playoff-bound with a ton of momentum, and they appear to be set up for years to come. It takes nothing away from Laine to say he's a piece of something bigger.
But again, he's just 19. What we're seeing now from Laine, impressive as it is, isn't close to what he's capable of ultimately becoming. Head coach Paul Maurice was muted in his praise of Laine's two-goal night, because he believes the 6-foot-5 Laine is capable of becoming a dominant, heavy-hitting skater too.
"I've loved his game, maybe up until tonight. I thought his game was OK. Everybody don't panic, I'm not picking on him," said Maurice. "He's always going to be able to score because he's a shooter... he had it the day he walked in the door. But what we will need, as his minutes grow and the competition he plays against (gets tougher), we'll need him to develop other parts of his game.

"He's running actually a simpler game without the puck and driving harder, in straight lines. If you continue to do that, (with) that strength, we'll be looking at him as a power forward by the end of this. By the end of his career, that's the label he will get. He's a very strong man, he can hit hard and he can certainly protect the puck. I don't think we'll describe him as a quick player, but he'll be a strong skater if he continues on the path that we think he's on."
And isn't that a thought? That Laine's got entire aspects of his game that he's yet to develop. That a pure shooter can become something more, and without losing any of his scoring ability. That we haven't seen anything yet. There's actually a blueprint for that career arc: that old dude who's tied with Laine for the league goalscoring lead.